Pius grad Charlie Easley making positive impact for Husker Hoops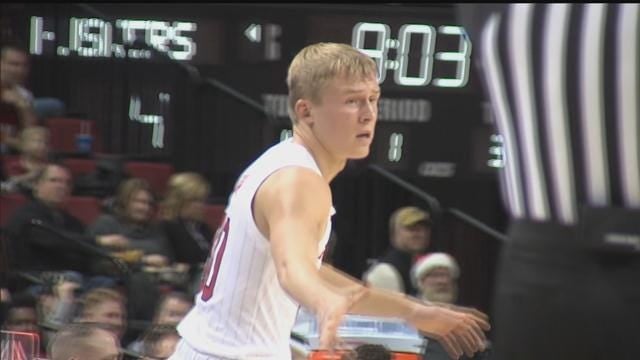 Charlie Easley is back captivating the Pinnacle Bank Arena crowd once again.
The Pius grad helped the Thunderbolts win a state title back in March. Now, he's diving for loose balls, boxing out 7-foot centers and making key free throws for the Huskers in an upset of Purdue on Sunday.
It's exactly the impact he wanted to make when he decided to walk-on at Nebraska.
"You wait for these opportunities," Fred Hoiberg said about his freshman guard on Sunday. "And the amount of work you put in will help you prepare to go out and have a positive impact."
Easley and the Huskers host North Dakota on Saturday at 5:00 p.m.