Poor conditions expected for evening commute in Lincoln on Friday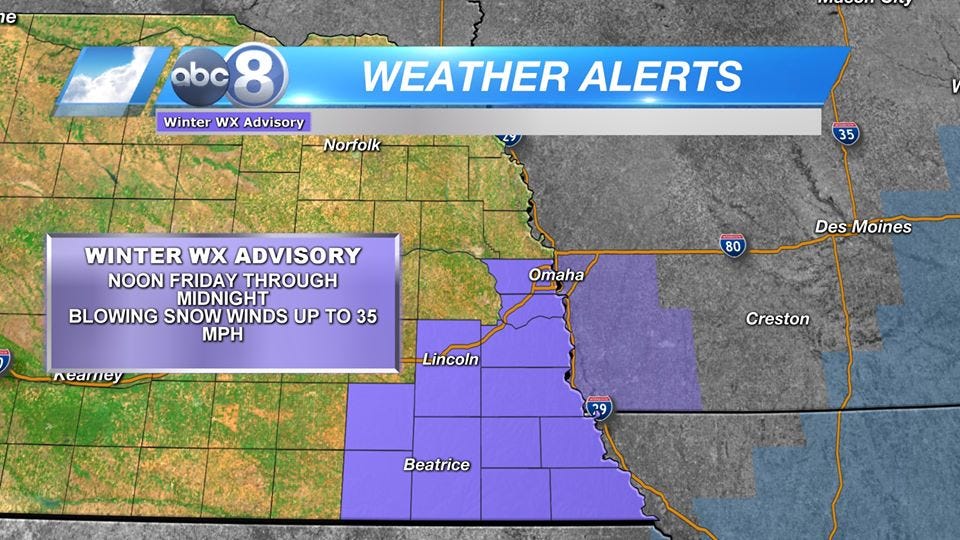 A Winter Weather Advisory is in effect for Friday from noon until midnight.
Snow will start in the Lincoln area around noon, with snow increasing in intensity by mid to late afternoon.
Winds up to 35 miles per hour will cause considering blowing and drifting of the snow.
Evening commuters will experience very slippery conditions.
Total snowfall expected to be 2-5″ with some local 6″ amounts.
For updates, continue to check Channel 8's Facebook and Twitter pages.
Meteorologist Liz Whalley will have an update on this storm starting at 5 a.m. Friday.