Rain chance continues for the weekend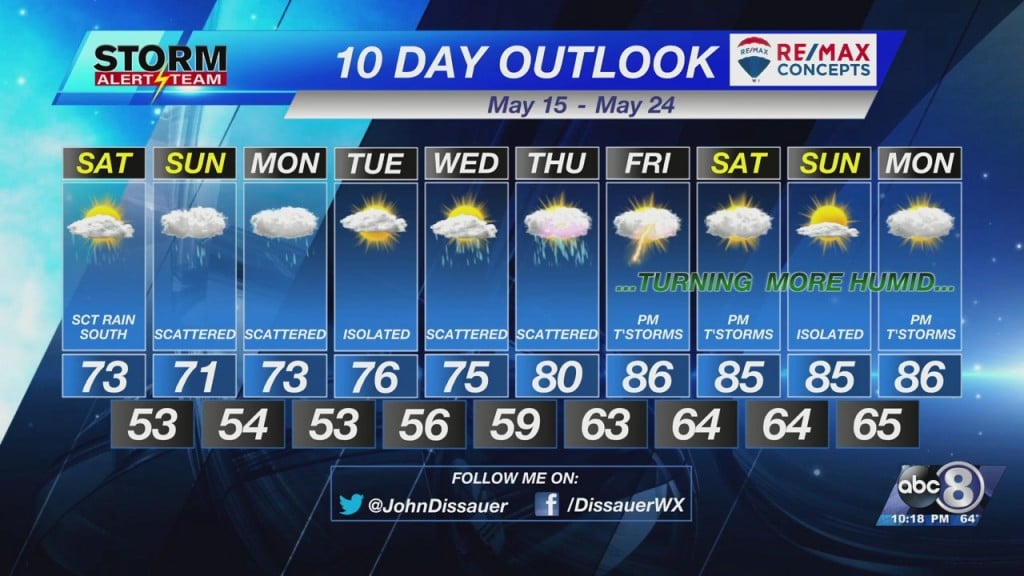 A mostly cloudy day Friday which is helping keep temperatures down. Highs were only able to make it in to the upper 60°s to around 70°.
A few showers are falling across central Nebraska as we go in to the evening. Eyes are watching western Kansas and southwest Nebraska where instability is building. Data suggests thunderstorms will develop in that area Friday evening. Some of these storms could become strong to severe with main threats being damaging wind, large hail, and a few tornadoes (mainly in western Kansas).
These thunderstorms will move east through the overnight, bringing the threat for rain along the Nebraska/Kansas border. As we go through the night, the chance for severe storms will quickly drop and I am not expecting any severe weather for most of the Channel 8 viewing area.
We'll have another chance for rain Saturday, especially during the afternoon as the atmosphere warms. The best chance for rain will be south of Lincoln, although that does not rule out the capital city receiving a shower or thunderstorm.
Temperatures tonight will drop back to the lower 50°. Look for high temperatures in the lower 70°s Saturday.
– Chief Meteorologist John Dissauer