Ravenna Medical Clinic to close its doors in December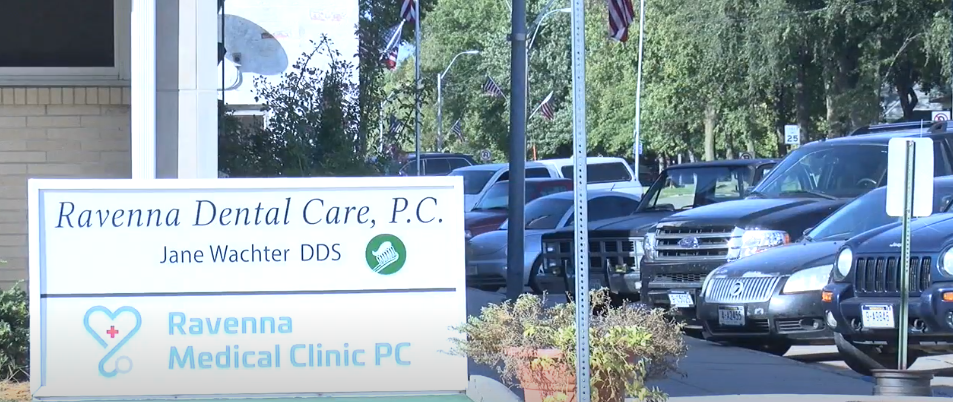 Courtesy of our media partners at NTV:
RAVENNA, Neb. — The city of Ravenna will soon be closing its only medical clinic.
The Ravenna Medical Clinic has decided to close its doors Dec. 1 after determining it was not financially feasible to stay open, according to the mayor of Ravenna.
The clinic posted a letter to patients on their Facebook Monday announcing their decision to close stating it was "circumstances beyond our control".
Many patients said they were sad to hear the news.
"Take a step back and take a look, there were 15 to 20 patients that go here a day that now have to go to Kearney or Grand Island. If they have to go to Kearney or Grand Island what are they going to do there? Probably shop there, even maybe get their pharmaceutical needs there. We have a pharmacy right here in town. It's probably not going to be good," said one patient of the clinic Kevin Lockhorn.
Like many patients, the pharmacists at Svanda Pharmacy said they were also saddened to hear of the closure.
"We were disappointed to hear the news, concerned for the community as to what this may mean in the future. Those were the initial thoughts we had," said a pharmacist at Svanda Pharmacy in Ravenna Geoff Wright.
The mayor of Ravenna said they were working to provide the clinic with funding available through the economic development board but never came to a conclusion to approve it or not before the physician assistant announced his decision to close at their meeting Thursday.
"Everything was confidential so we were going to go into closed session. At that time he expressed to address the council and said that he was going to withdraw his application. They had talked and decided that even with the money they didn't think they'd be able to make it work. At that point, he basically gave the city notice that he was going to close December 1st," said the Mayor of Ravenna Peg Dethlefs.
In the clinic's letter to patients they said during the month of October, they will be seeing walk-in patients on a limited basis due to decreased staffing. They encourage everyone to work on finding a new provider as soon as they can.
"He wanted to be here and we couldn't find a way to help him so it was discouraging," said Lockhorn.
Despite talk of a ripple effect in town, the pharmacists at Svanda Pharmacy said people don't need to worry.
"Fortunately for us, we do have a very loyal customer base and we do see patients that do doctor in Grand Island and Kearney so to put everyone's mind at rest, we are still open for business. We plan to be open for business and that's been the big question here since the announcement," said another pharmacist at Svanda Pharmacy in Ravenna Stacy Baillie.
The city said they're actively looking for another medical provider to fill the location, and said they've already had two inquiries.
NTV News did reach out to the Ravenna Medical Clinic for comment but have not yet heard back