RECALL ALERT: Rechargeable knife may be fire hazard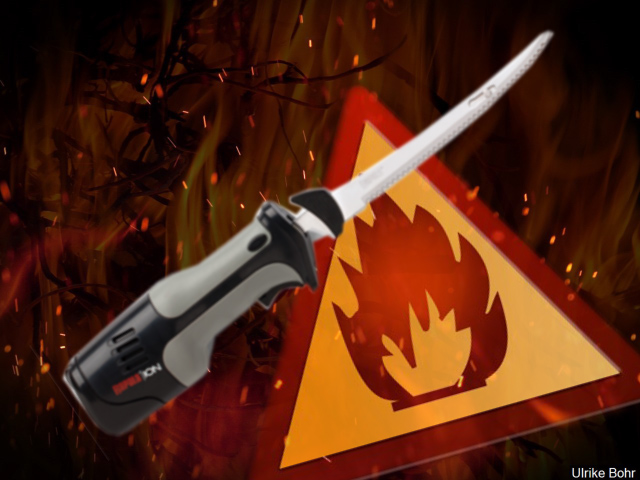 LINCOLN, Neb. (KLKN) — A rechargeable fillet knife has been recalled due to a fire hazard, reports the U.S. Consumer Product Safety Commission (CPSC).
It's called the Rapala Rechargeable Fillet Knife, item number RRFN. The knife has a black and gray handle, with a red Rapala logo and the word ION in white.
CPSC says "consumers should immediately stop using" the product. So far, Rapala USA has received 12 reports of the batteries overheating and catching fire when charged with a non-Rapala charger. No injuries have been reported, but cases of the fire/heat damaging surrounding areas have been.
If you own this knife, remove the battery and look for a withe ETL label on it. If this label isn't on the battery, contact Rapala USA for a free replacement and pre-paid return of the old battery.
This product is sold at Bass Pro  Shops, Cabela's, Fleet Farm, and various sporting goods stores across the nation.
For more information, visit cpsc.gov.