Record 16.8 million have sought US jobless aid since virus
"We're just throwing out our textbooks," said Beth Ann Bovino, chief U.S. economist at S&P Global Ratings.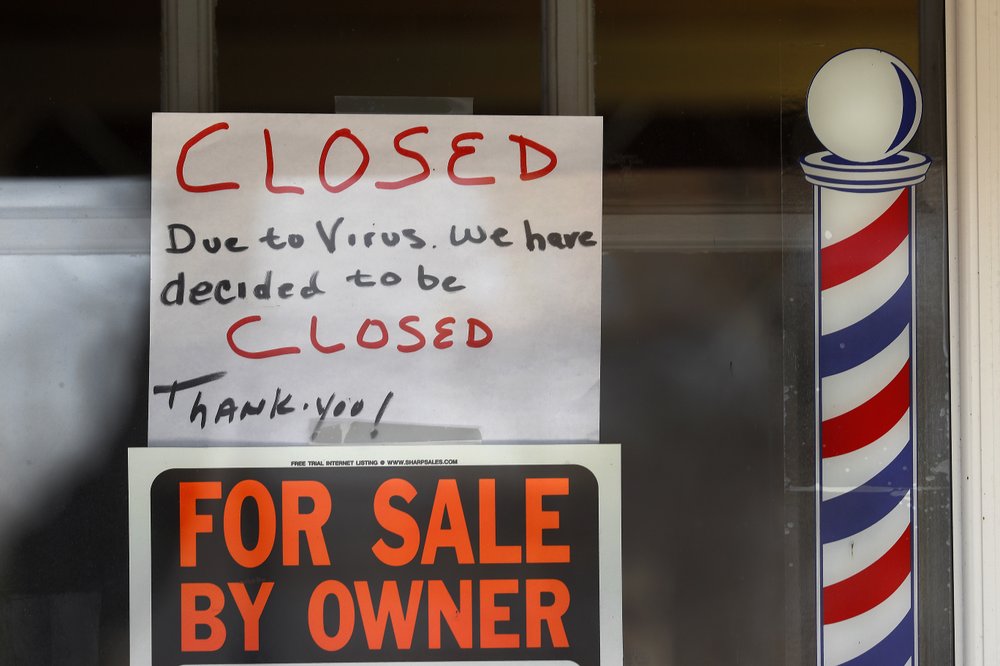 WASHINGTON (AP) — With a startling 6.6 million people seeking jobless benefits last week, the United States has reached a grim landmark: More than one in 10 workers have lost their jobs in just the past three weeks to the coronavirus outbreak.
The figures collectively constitute the largest and fastest string of job losses in records dating to 1948. By contrast, during the Great Recession it took 44 weeks — roughly 10 months — for unemployment claims to go as high as they now have in less than a month.
The job market is quickly unraveling as businesses have shut down across the country. All told, in the past three weeks, 16.8 million Americans have filed for unemployment aid. The surge of jobless claims has overwhelmed state unemployment offices around the country. And still more job cuts are expected.
More than 20 million people may lose jobs this month. The unemployment rate could hit 15% when the April employment report is released in early May.
"The carnage in the American labor market continued unabated," said Joseph Brusuelas, chief economist for RSM, a tax advisory firm.
The viral outbreak is believed to have erased nearly one-third of the economy's output in the current quarter. Forty-eight states have closed non-essential businesses. Restaurants, hotels, department stores and countless small businesses have laid off millions as they struggle to pay bills at a time when their revenue has vanished.
A nation of normally free-spending shoppers and travelers is mainly hunkered down at home, bringing entire gears of the economy to a near-halt. Non-grocery retail business plunged 97% in the last week of March compared with a year earlier, according to Morgan Stanley. The number of airline passengers screened by the Transportation Security Administration has plunged 95% from a year ago. U.S. hotel revenue has tumbled 80%.
The government-mandated business shutdowns that are meant to defeat the virus have never brought the U.S. to such a sudden and violent standstill. For that reason, economists are struggling to assess the duration and severity of the damage.
"We're just throwing out our textbooks," said Beth Ann Bovino, chief U.S. economist at S&P Global Ratings.