Ricketts did not say 'you people' as alleged by Omaha pastor, spokesman says
Apparently leaked audio surfacing on social media of a conversation between Gov. Pete Ricketts and black leaders "is accurate," a spokesman for Rickett's told Channel 8 Eyewitness News.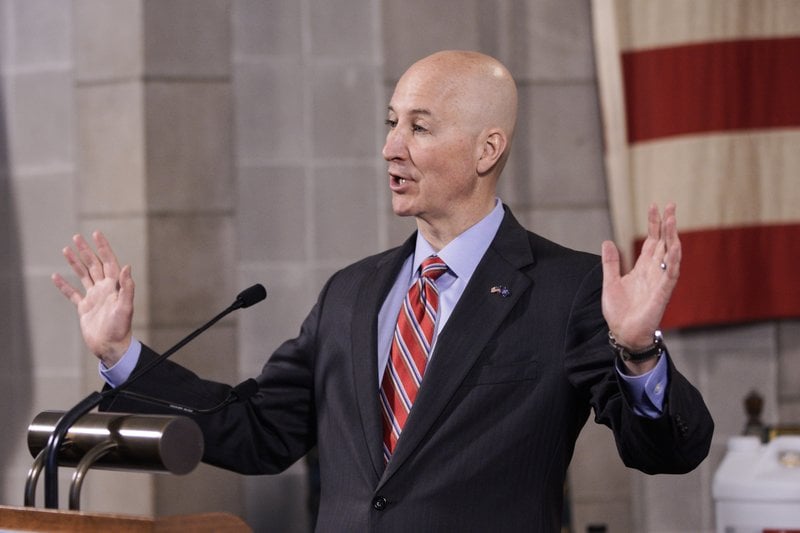 (KLKN-TV/AP) — Governor Pete Ricketts did not say "you people" as alleged by an Omaha pastor, a governor spokesman said.
A seemingly leaked video containing an audio clip was posted to YouTube on Tuesday by user Arcanus Anon. In it, Ricketts is heard saying "Where the hell were all of you guys…" before the audio becomes garbled as other people begin talking. One person says, "Excuse me, what did you just say?" shortly after. Shortly before the exchange, the audio briefly cuts out.
Taylor Gage, a spokesman for Ricketts, told Channel 8 Eyewitness News in an email, "The audio is accurate." When asked whether or not Ricketts ever said the words "you people" during the conversation, Gage said, "He did not say it."
Pastor Jarrod Parker of St. Mark's Baptist Church in Omaha accused Ricketts of saying "the problem I have with you people" during one exchange. The term is often considered offensive because it implies the "you" is different or less than others.
Ricketts later said he chose his words poorly and apologized when it became apparent that he had caused offense.
Parker posted a now viral video on Facebook discussing the incident after he walked out of the meeting.  Parker said he was invited to the gathering with Ricketts, city officials and local black pastors and leaders. He said the group discussed the killing of James Scurlock, a black man who was fatally shot by a white bar owner during the George Floyd protests.
The video appears to be from the "hacktivist" group Anonymous, recognized by their wearing of a Guy Fawkes mask. Various cyber attacks have been attributed to the group, including some involving George Floyd protests and riots.