Ricketts says he won't go along with a mask mandate if asked by Biden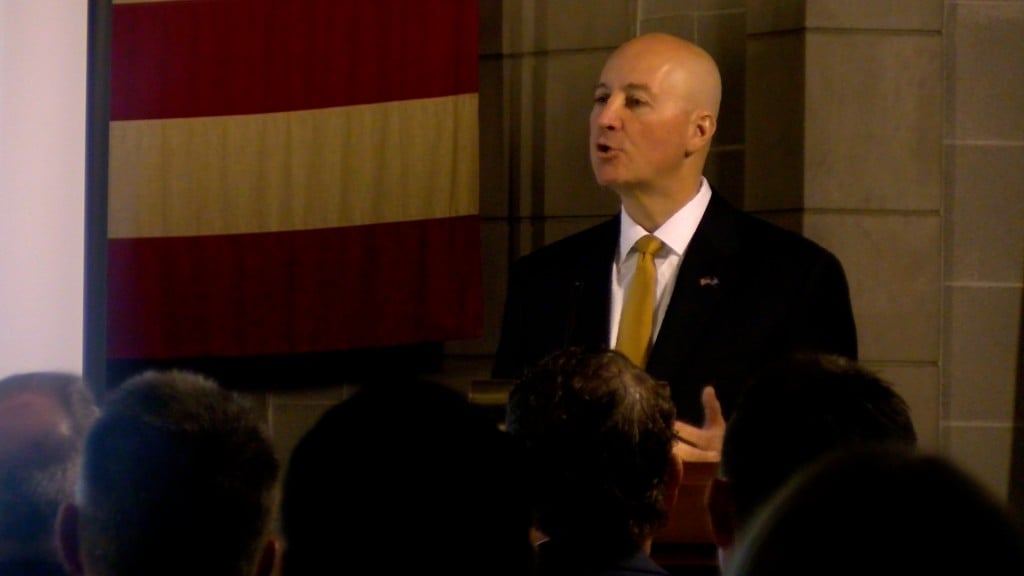 LINCOLN, Neb. (KLKN) – Governor Pete Ricketts on Monday said he would not implement a mask mandate  if asked to do so by current president-elect Joe Biden.
"I would not be going along with a mask mandate," Ricketts said when asked during a news conference by a Channel 8 Eyewitness News reporter. "I'd be keeping the same policy."
Ricketts comment came within minutes of Biden imploring Americans to wear masks to slow the spread of the coronavirus and saying, "We could save tens of thousands of lives if everyone would just wear a mask for the next few months."
Biden's pandemic response plan includes a nationwide mask mandate.
Ricketts has remained steadfast in his stance against a mask mandate in Nebraska, even as COVID-19 cases and hospitalizations surge throughout the state.
That surge led Ricketts to announce changes to the state directed health measure, which does include requiring masks at any business where people are in close contact for 15 minutes or more.
"We're not going to a statewide mask mandate," he said. "The masking that we are doing is covered in the DHM."
When asked about his reaction to Biden being named president-elect, Ricketts said people need to remember the results have not yet been certified.
"I think it's important to understand that media outlets do not elect a president," he said.
Ricketts said the legal process should be used to determine whether there was any sort of interference in the election.