'Right to Bear Arms Rally" took place Saturday outside Capitol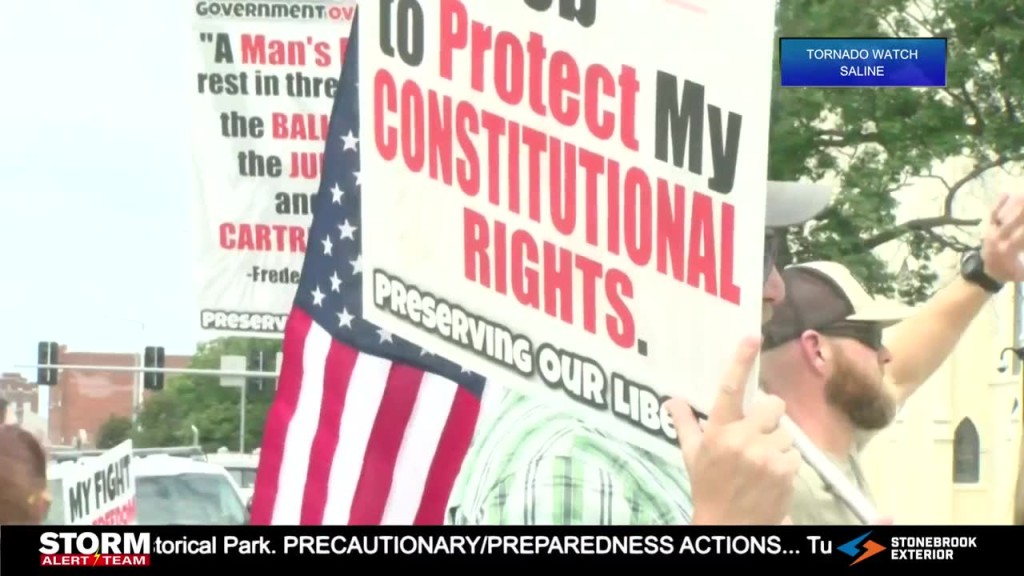 LINCOLN, Neb. (KLKN) – The 'Right to Bear Arms Rally' took place Saturday in support of the second amendment.
Several Protesters and organizations gathered outside the Capitol to stand up for gun rights.
Protesters expressed their opinion's on the recent tragedies sweeping our nation, proposing what they believe our nation should do in response to these incidents.
"We absolutely understand that there are people who intend to do harm," said Allie French, Founder of Nebraskan's Against Government Overreach. "But, if we want to prevent that harm from happening then we need good law-abiding citizens who are properly trained to be able to protect society around us."
Many of the protesters present acknowledge guns as a tool that can be used for protection but are aware of others' concerns.
"Work with us to try and find a realistic answer to what's going on because a lot of the stricter regulations don't always equal two positive outcomes," said Tim Davis, Founder of Freedom Rally USA.
While many came in support of the rally, one counter-protester showed up to voice her opinions.
"[We] just need more regulation," said counter-protester, Judy King. "We've got to keep kids safe in school and I don't think arming the teachers is the way to do it. They have enough to do every day."
With hundreds of gun control rallies happening nationally, these protesters wanted to use this opportunity to share their beliefs.