Ring video catches armed suspects' attempted break-in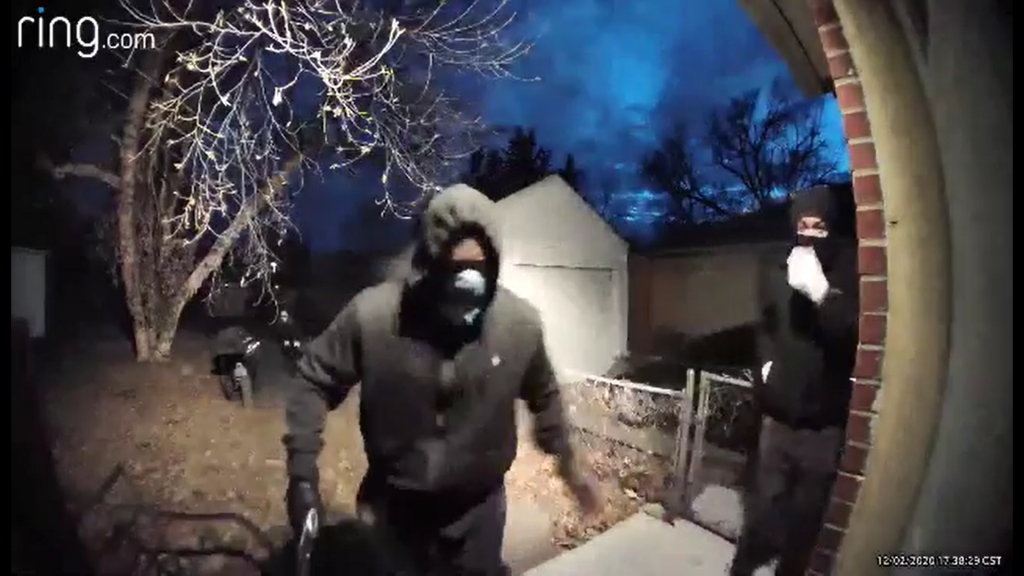 LINCOLN, Neb. (KLKN) — A Lincoln resident receives an alert from their Ring security camera, just in time to watch as two armed suspects attempt to break into their home.
It happened on Wednesday, just before 6 p.m., near S 40th and Garfield Streets. The owner, who was not home at the time, called Lincoln Police to report that someone was trying to kick-in his back door.
When officers arrived on scene, there was no damage found to the door and they determined the suspects did not gain entry into the home.
Lincoln Police reviewed the security video and saw one of the suspects was carrying a handgun.
The investigation into the attempted burglary is ongoing. If you have any information, please reach out to Lincoln Police at 402-441-6000 or Crime Stoppers at 402-475-3600.