Route for Cpl. Daegan Page's remains; people encouraged to pay respects
The Omaha Marine was killed in a suicide bomber attack in Kabul.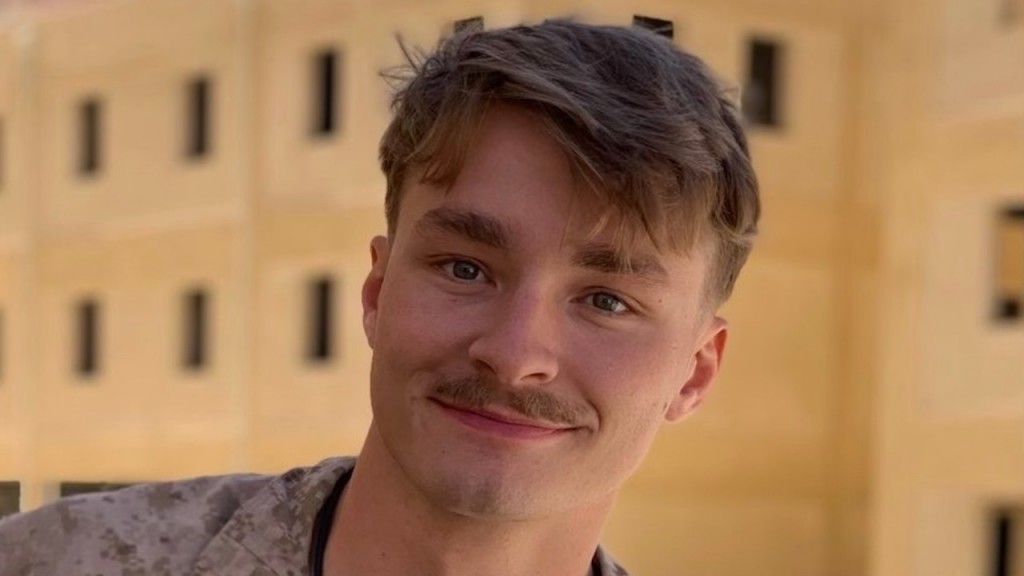 OMAHA, Neb. (KLKN)  Corporal Daegan Page's remains will be returning home to Omaha on Friday, September 10th, and the public is being encouraged to come pay their respects to the fallen hero.
Cpl. Page is scheduled to arrive at Eppley Airfield at 1:30 p.m. and an escort will follow.
Citizens are encouraged to show their support along the route of the motorcade, but are reminded to allow room for the vehicles and be mindful of the following:
Park in compliance with parking regulations
Ask permission before parking in private business parking lots
Do not block private driveways
Be patient if in traffic, and expect delays along the route
Do not illegally park along the route, block intersections or impede the motorcade. Citizens are encouraged to utilize interstate overpasses for viewing, rather than stopping alongside the interstate.
MECA parking lots B, C and D at the CHI Health Center will be open for persons planning to come downtown to pay their respects.
Since the route does not pass the Eppley Airfield terminal, the public is advised to not park at the airport or the terminal. The route will start at Abbott Drive and Locust.
The remainder of the route is as follows:
Abbott Drive to 10th Street
10th Street to Cass Street
Cass Street to Interstate-480
I-480 to Interstate-80
I-80 to L Street
L Street to 132nd Street
132nd Street to Millard Avenue
Millard Avenue to 144th Street
144th Street to Braman Mortuary, 6505 South 144th Street.
There is also a Facebook page with information on the route as well as Cpl. Page's funeral: A Hero's Welcome Home.
If you plan to take part in the welcome home ceremony, Mangelsen's will be offering free flags for families.
Mangelsen's said:
Mangelsen's has offered to donate hand held flags for those that would like to be a part of the hero's welcome home. Quantities are limited. Please pick up only flags for your immediate family. We want to make sure there are enough flags for others. If you would like flags please stop by Mangelsen's to pick them up before Friday. While supplies last.

These flags are great for children or anyone that does not have a flag to wave. They are 4" x 6."

We will also have flags both downtown at Eppley and the Millard procession but these are limited and it's first come first serve.

Store hours are 10-6 at Mangelsen's.