Sam Wilson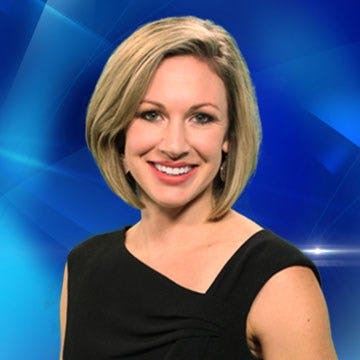 In addition to becoming an avid skier and snowboarder, she spent much of her childhood playing soccer and exploring the mountains of her beautiful hometown. After growing up in Utah, Sam moved away to attend college where she received a degree in Public Relations from The University of Texas and a degree in Geosciences, (concentration in Broadcast Meteorology) from Mississippi State University. While in college, she worked as a Weather Reporter on the 'Mountain Morning Show' for Park City Television.
Sam chose a career in broadcasting because it allows her to reach a large amount of the public to notify them of upcoming and extreme weather. She enjoys making the forecast relatable for viewers, as it aids them in their day-to-day plans and helps them stay safe during severe weather.
Since moving to Lincoln from Texas over five years ago, Sam truly loves this town. Lincoln makes for a great place for her and her husband to raise their three young boys! When she is not at work, she spends her free time with her family enjoying all that Lincoln has to offer. Now that her kids are older, Sam is excited to pursue her career as a broadcast meteorologist!