Sarpy County reports first case of monkeypox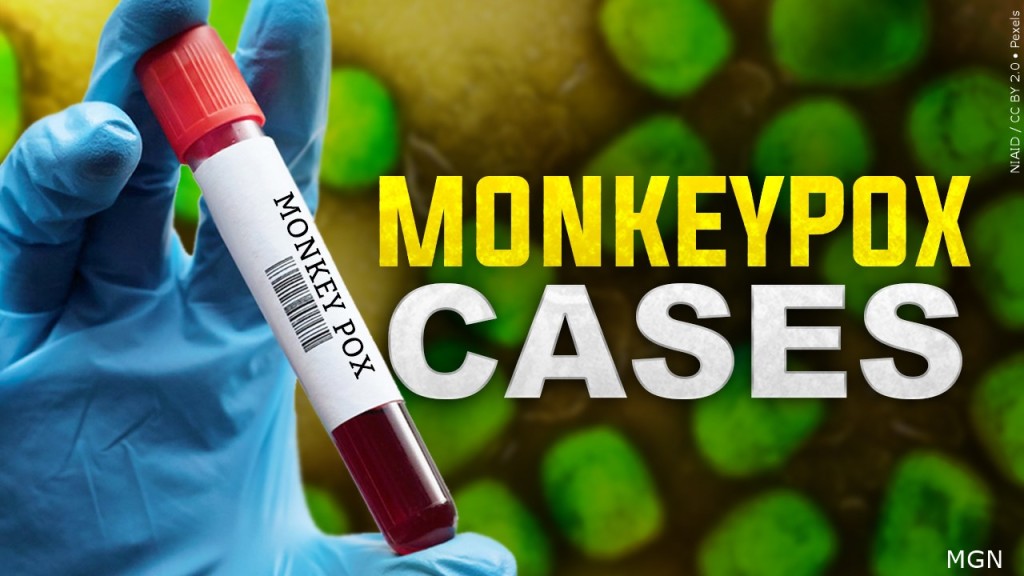 LINCOLN, Neb. (KLKN) – A case of monkeypox has been reported in Sarpy County, according to the Sarpy/Cass Health Department.
The department says this is the first case of the monkeypox virus in the county.
The case was detected in a man between 35 and 44 years old.  He has since been isolated at home.
An investigation is being conducted by the department so that anyone who may have been exposed can be informed.
The risk of infection to the public continues to remain low, according to the department. However, anyone exhibiting symptoms of the rash should contact their doctor.
Symptoms Include:
Rash that looks like pimples or blisters
Fever
Headache
Muscle ache
Swollen lymph nodes
Exhaustion
According to the Centers for Disease Control, nearly 27,000 cases have been reported in the United States.  Thirty-one of those cases were reported throughout Nebraska
Visit the CDC's website or call the Sarpy/Cass Health Department at (402) 339-4334 to learn more about monkeypox.