Senator Ben Sasse holds hearing about human trafficking in Nebraska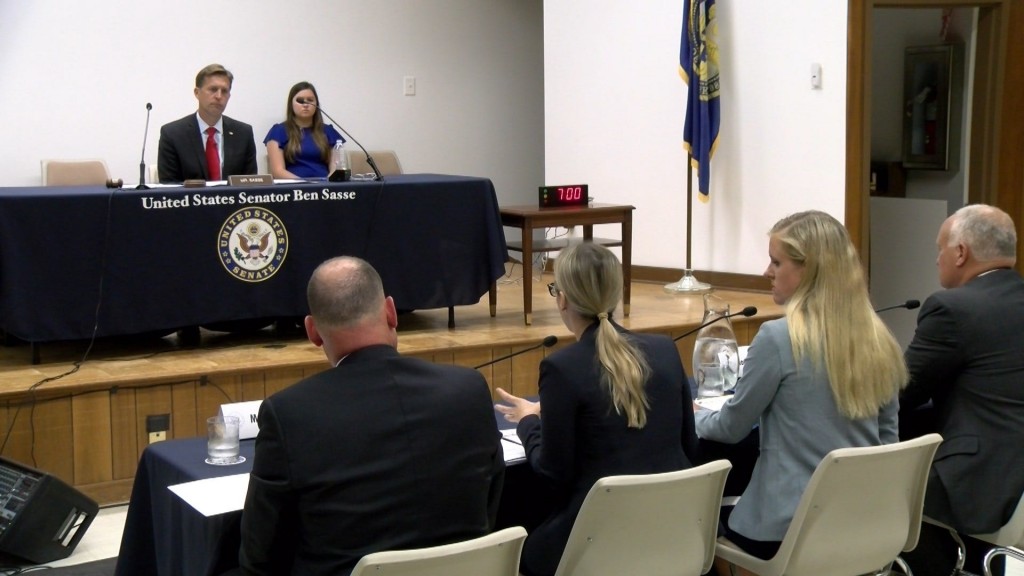 Nebraska Senator Ben Sasse held a hearing on Tuesday to discuss human trafficking issues in Nebraska.
He stressed the importance of people knowing that it doesn't just happen in large cities, it can happen anywhere.
"Nebraska like all the other states has a huge human trafficking problem. This is scourged by many peoples estimates. There are more slaves on the face of earth today than in any point of all human history," Sasse Said.
At the hearing, Sasse heard from four experts.
Although the state has improved it's knowledge on how to find these criminals, there is still room to grow.
"Working with the federal authorities and the senate in this area will be important because it's getting more and more sophisticated as to how they go about financing," Doug Peterson, Nebraska Attorney General said.
The two biggest issues we face in identifying traffickers is found through their financial actions and the black market.
A proposed solution is to crack down on the use of their most common practices.
"We can better protect our financial system by banning anonymous companies, strengthening crypto currency regulation and improving transparency of retail and other consumer payment systems," David Murray said.
When it comes to the strong online presence of traffickers, identifying and stopping them can be an issue.
As experts are constantly cracking algorithms to find online ads that are luring in young individuals, human traffickers are adjusting their reach as well.
"The trafficking industry is always evolving and that is especially the case when we are targeting it," Crysta Price, CEO of HTI Labs said.
Price said they need the experience of law enforcement, service providers and survivors to better understand particular instances of human trafficking so they can stop it.