Sign comparing abortions to Holocaust angers some in community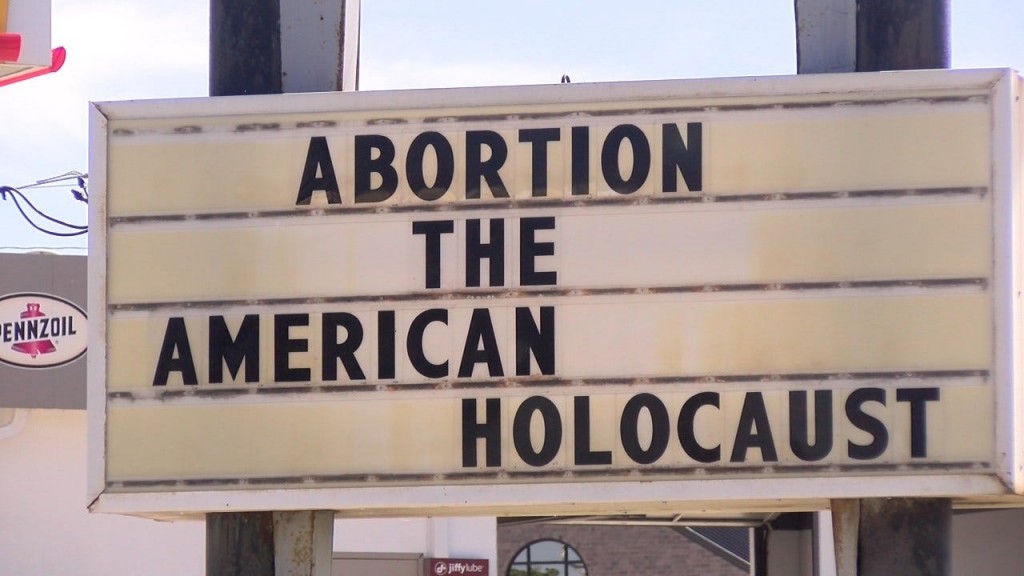 A sign outside Lincoln Right to Life is causing controversy among some in the community.
The sign reads Abortion: the American Holocaust.
It's been up at the center near 48th and Old Cheney for the last week.
UNL student, Josh Jolten, who is Jewish said he was shocked to see it.
"It's not a good analogy to be made to compare a medical procedure to the human rights violations and violent murder of 11 million people," Jolten said.
The president of Lincoln Right to Life, Matt Tapling, said the sign is up advertising the speaker of an event by the same name.
He also stood by the message, and said they didn't try to be offensive.
"The intent isn't to diminish what happened in WWII and the pain and suffering it cause, that is not the intent," Tapling said. "The intent is to bring the message of the reality of abortion in the U.S."
Matt said there have been 60 million lives lost due to abortions since it was legalized in 1973.
Josh said the sign is wrong, regardless of one's opinion on abortion itself.
"They're turning people away from their cause because now I don't want to listen," Jolten said. "If they're going to put down my culture in order to push their agenda, I don't want to hear it."
He suggested the right to life center use the billboard to explain why abortion itself is a problem, not bring in tragic historical events.
It's not about diminishing one side," Tapling said. It's about supporting the other.
Tapling said the sign will be taken down once the event is over, so in the next few days.