Southeast Community College enrollment up, University of Nebraska enrollment down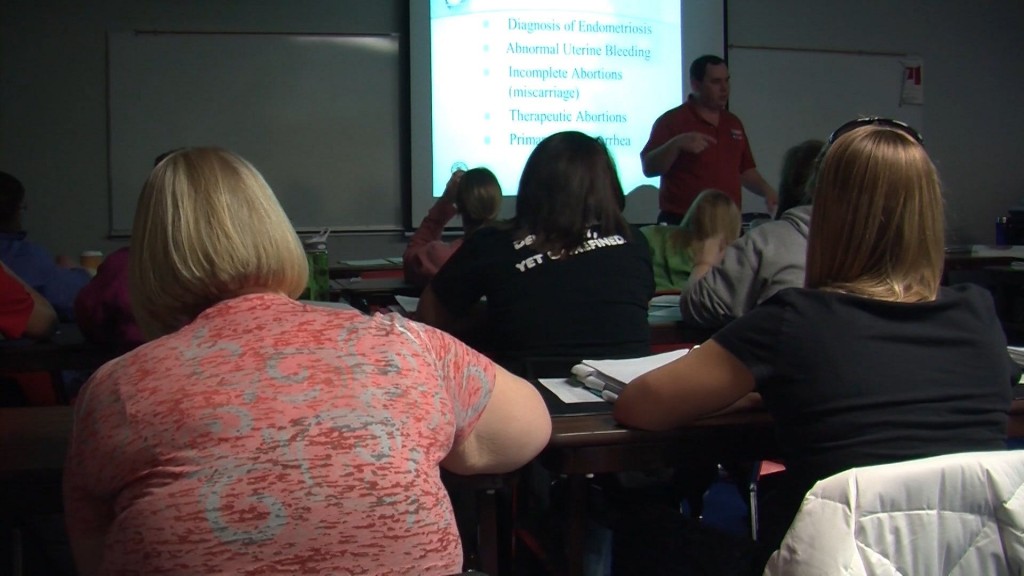 SCC officials are crediting diversity, smaller class sizes and cheaper prices as reasons to why their enrollment numbers are increasing.
In contrast, not so great news for the University of Nebraska college system. A report released Monday morning says enrollment numbers have dropped this fall by an average of 1.4 percent.
However, rates at 2 year colleges like Southeast Community College are up, and though its numbers are not in yet, administration says there is a noticeable amount of change.
"We're up several hundred students. What we can't tell you at this point exactly what that means, because we're on a semester instead of a quarter system. We certainly know we're serving more students than we ever had in the past," President of Southeast Community College, Paul Illich said.
Illich says, out of the 4 year graduate population, almost 60 percent started college at SCC or a similar community college, and they'd like to contribute the numbers to the diverse population of students.
SCC student Ghada moved to the states 2 years ago and says the smaller population of SCC provides an advantage to her particular goals.
She graduated from Lincoln high, and her Arabic friends mainly chose SCC over UNL.
"I still want to work on my English and math, so I chose SCC because it's smaller and the classes are smaller, so I have more time to talk to the teachers, and most of my friends were coming here," SCC First year student, Ghada Al-Qaysi said.
"So we serve a high percentage of minority students, low income students. Many of our students are first generation, and many of our students are on some sort of financial aid," Illich said.
Timi Ogunwemimo is working toward a Nursing career and says her college experience started with taking trade school classes in high school that transferred as community college credits.
The opportunity provided a way for her to finish her degree earlier.
"I think because of the scholarship that came in, I feel like more people are coming here, and I've seen older people too," SCC First year student, Timi Ogunwemimo said.
They say bottom line: the starting classes teach the same as the 4 year colleges, but are overall cheaper in comparison…
"I would recommend it because of the cost for sure, it's way cheaper than UNL. Also, because again, the size, community college is less busy than a university," Al-Qaysi said.
System officials say enrollment for only one major institution, the university of Nebraska medical center, is on a 2.1 percent rise from last year.