Spring Parade of Homes returns for the first time in more than a year
The Home Builders Association's annual spring event was rescheduled last year due to the pandemic.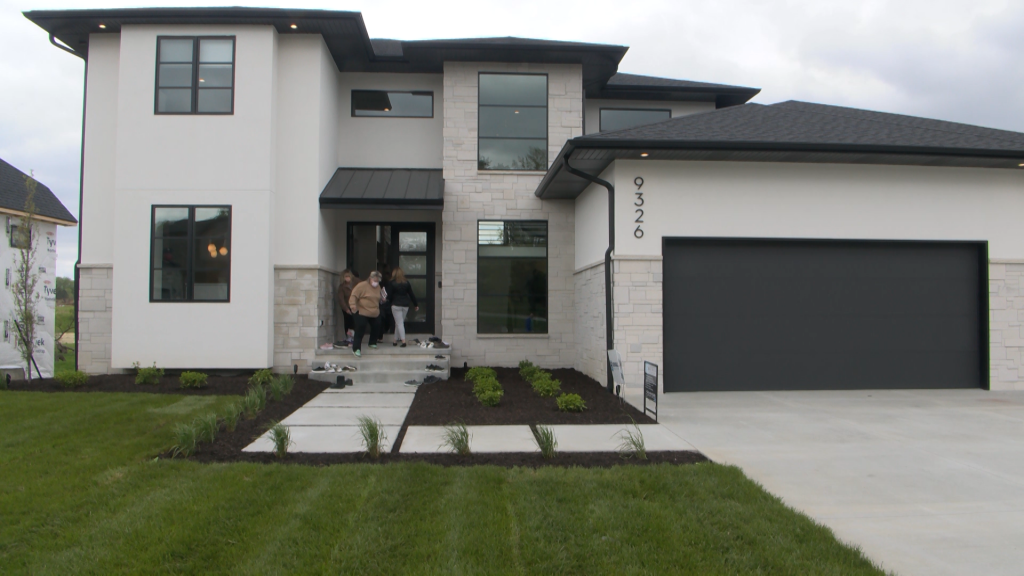 LINCOLN, Neb. (KLKN) – The Spring Parade of Homes is back. The week-long event returns on Mother's Day after being postponed last year. Thousands of potential home buyers made their way out to Wandering Creek on Sunday.
"With it being Mother's Day, it's kind of been a tradition to go to the Parade of Homes and we are actually in the process of building so we're gathering some inspiration," Lincoln resident Sally Ford said.
Every spring and fall potential home buyers get the chance to walk through brand new Lincoln homes and get inspiration.
They also get to meet the builders.
"There's kind of a shortage of new construction homes sitting around," Ironwood Builders owner Roger Bumgarner. "Things move quick. I saw the average days on market was about five days. When I started it seemed like it was about five months."
According to the Wall Street Journal, in 2020 sales of previously owned U.S. homes surged to their highest level in 14 years. The median price skyrocketed to $300,000.
"Existing home prices got so high last year, they started seeing what they could get for their existing home and building became more and more financially possible for people," Bumgarner said.
Ford partnered with Irownwood Builders to start construction on her dream home. As you could imagine, it's been a challenge planning during a pandemic. Things like appliances and furniture take nearly nine months to arrive.
There is also roofing material and lumber shortages. Even though home building might see some delays, buyer traffic remains strong.
"You know just trying to take your time with it, but also realizing there's going to be a lag time with a lot of the options you choose," Ford said.
If you're interested in touring a brand new home in Lincoln, you can attend one of the open houses this upcoming week and weekend. For a full schedule and times, visit the Home Builders Association of Lincoln's website.