St. Elizabeth's nurses help bedridden patient have dream wedding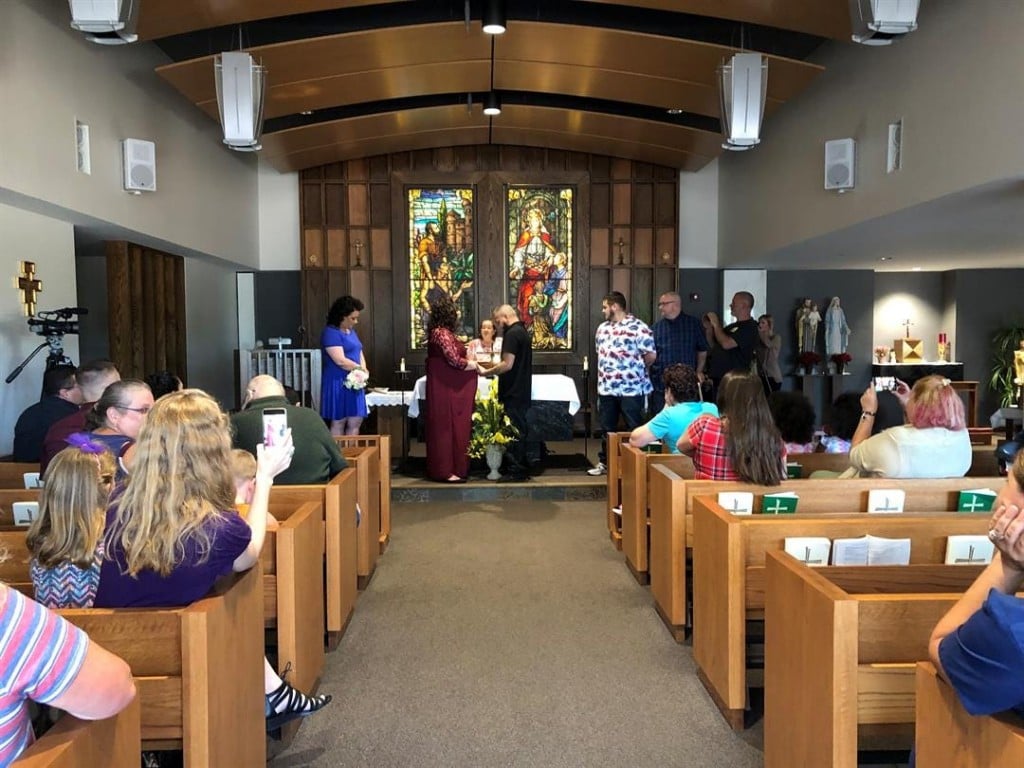 Nurses at CHI Health St. Elizabeth's helped this couple have their perfect wedding, without leaving the hospital.
Your wedding day is a day that most girls dream of. But, for Katherine Rubottom, her special day wasn't quite what she expected. Katherine is 27 weeks pregnant,
"and at 23 weeks we found out that my water had broke so we came to the hospital, and they told us we'd have to stay here until I deliver," she says.
Katherine still has 6 to 8 weeks more to go at St. E's, and with a high–risk pregnancy, Katherine and her fiance, Richard, weren't taking any chances.
One of Katherine's nurses wanted to help the couple fulfill their dream of getting married, by buying her a gown.
"We just know that shes in a hard spot, she's not working, shes on bed rest, i felt like it was the least i could do was to order her a gown that she liked," says Sarah Jacobs, an RN at St. E's and one of Katherine's nurses.
Not only did Jacobs buy her a gown, but the staff helped plan the wedding.
"Next thing we heard was there's a food list going around, and so-and-so is bringing this, and a nurse went a bought my bouquet today and brought us up a card and then my nurse did my hair and makeup and they just really came together and we couldn't have done this without them," Katherine says.
In just two weeks, Katherine and Richard's dream became a reality.
"The nurses just do whatever we can to make things easier for her, even if it is just potluck sloppy joes," Jacobs says.
"[I am]grateful and happy that everything turned out the way it did, I'm happy that we finally was able to fulfill not only her dream but my dream as well," Katherine's new husband, Richard Nitt, says.
"Its' really nice to finally feel like we belong somewhere, even if it hospital nurses, it still means the world to us that everybody came together to help us with this," Katherine says.
The couple can't thank the staff at St. E's enough for being so thoughtful, and helping their dream come true.