Star Wars characters visited newborns at CHI St. Elizabeth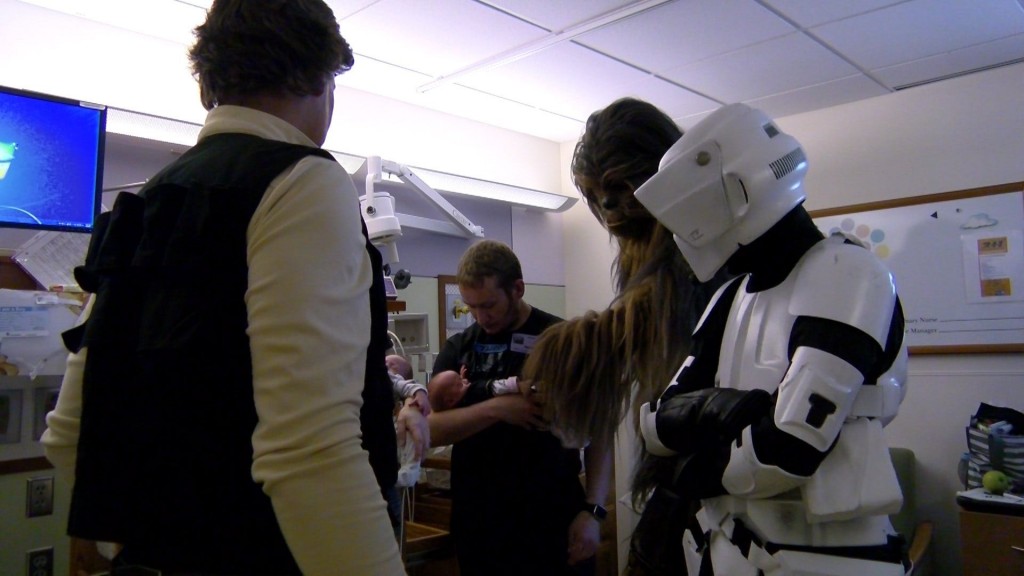 Saturday is May 4th, or as it's otherwise known to star wars fans as, May the Fourth be with you.
So to help celebrate the national holiday CHI Elizabeth brought in a cast of Star Wars characters who made a visit to parents of newborns.
"I was shocked to hear just stormtroopers were coming and then the whole casting crew showed up and it was one of the most exciting things ever, and as long as I remember it they're going to always hear about it so it's going to be fantastic," Keenan Carnes father of twins said.
Keenan and Stephanie are parents to twins Kayden and Xenia, and they say seeing the hospital do their part in making it feel like home is very special to them.
"I think it just makes me feel really happy and special. I think that you know the community cares about these little babies and wants to make their day and make them happy and it's just really awesome I mean it's really like about and beyond and so much fun," Stephanie Carnes said.
Today was also a part of CHI Elizabeth introducing a new system update, which will help the process of looking up a patients information more efficient.
"So before I needed some information I had to go into 2, 3 or even 4 different systems to get that information now I go to one place," Derek Vance the President of CHI St. Elizabeth said.
The star wars characters say coming in on may the four and brightening up some of these families days is why they do it.
"We are often pretty happy that we're wearing helmets because we're a little emotion in those things too so it's always really nice to just bring a little joy and if we have to wear some costumes to do it then it's going to be a great day," Jesse Cain a Strom Trooper said.
The Carnes has been in this hospital for over a month now, o having the characters come by takes away some of their worries.
"Coming to the hospital every day and you know dealing with all of this is hard so just having something just some light heartiness and fun like this just kind of take some stress off and it's really nice," Stephanie Carnes said.