Stille, Stepp among Huskers out for spring
"All had to have a surgery and are going to miss the rest of spring," Frost said. "But we expect them back."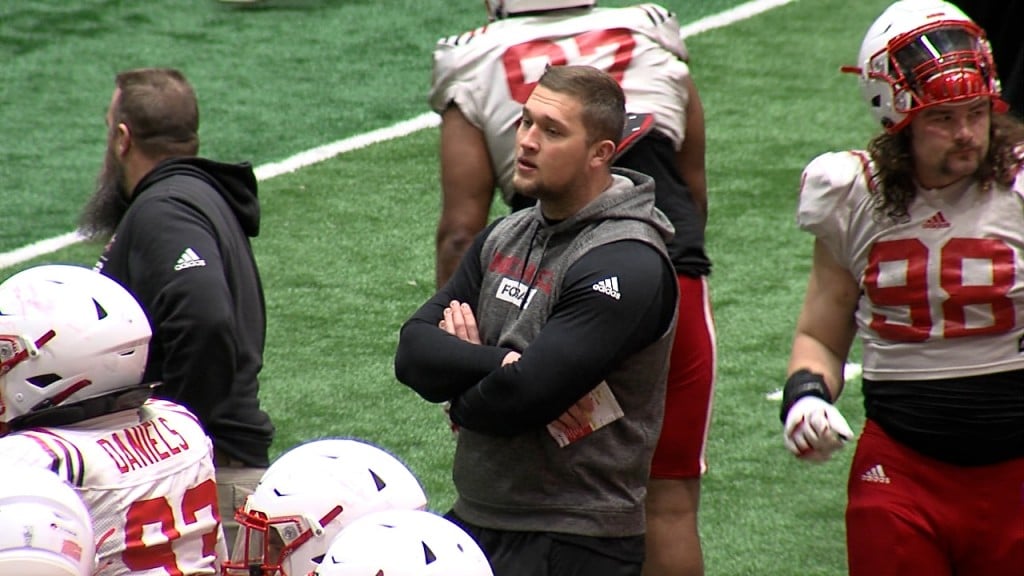 LINCOLN, Neb. (KLKN) — Several Husker football players will miss the spring practice period due to offseason surgery, according to head coach Scott Frost.
Senior defensive lineman Ben Stille, USC running back transfer Markese Steppe and freshman defensive back Marques Buford are among that group.
"All had to have a surgery and are going to miss the rest of spring," Frost said. "But we expect them back."
Several other players also missed Wednesday's practice, which was open to the media for the first 30 minutes.
Wide receiver Omar Manning was dressed in street clothes along with all but two scholarship running backs. Though Scott Frost says that's an advantage for both of them, and he's been especially impressed with true freshman Gabe Ervin.
"They're going to have a lot better chance," Frost said. "I love what I'm seeing from the guys that are out there. Missing a couple others because of bumps and bruises, plenty of reps to be had. I love how the guys that are out there are taking advantage of it."
The Huskers continue practice on Friday of this week. The Red-White Spring Game is slated for May 1 at 1:00 p.m.