Stolen dog ashes recovered by LSO
Two urns were recovered, LSO is still searching for the third.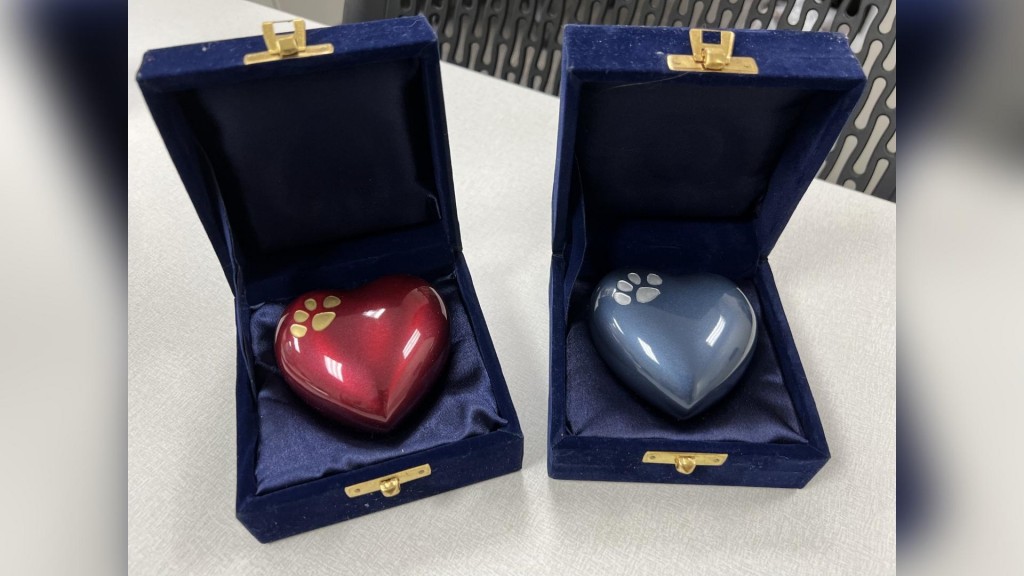 LINCOLN, Neb. (KLKN) – The Lancaster County Sheriff's Office has recovered two dog urns that were stolen during a string of vehicle break-ins overnight on Jan. 7.
On Thursday, LSO executed a search warrant at 44301 N. 24th Street and recovered two of the three missing urns containing dog ashes. The third urn is still missing according to LSO.
LPD says at least eight vehicles were broken into on 84th Street between Holdredge Street and Fremont Street. One of the victims reported that the ashes of their three deceased dogs were stolen from their vehicle.
LPD reminds individuals to not leave any valuables in their vehicles overnight.