BREAKING: Former Husker football players arrested in sexual assault case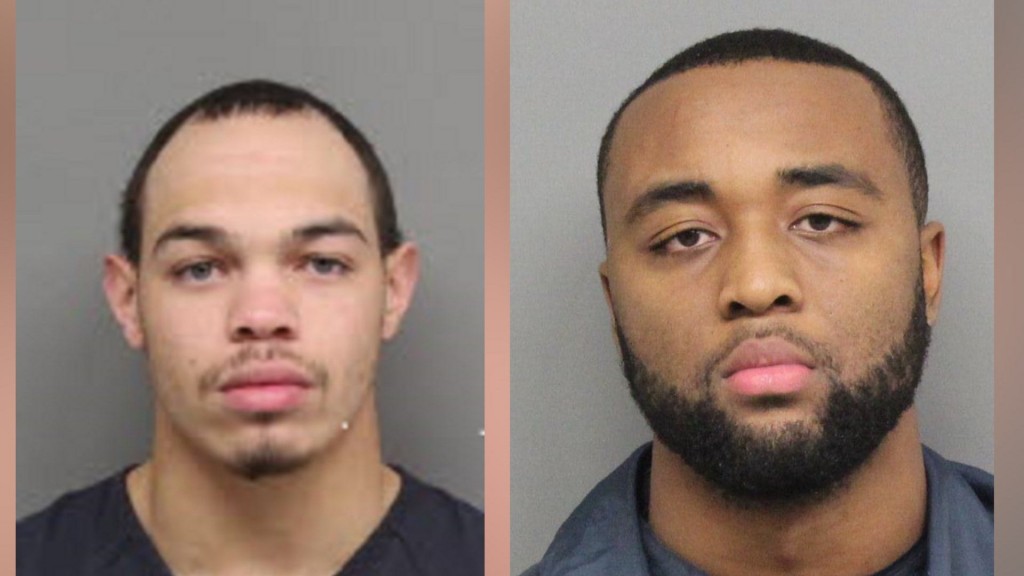 Lincoln Police released Tuesday evening that two former Husker football players have been arrested in a sexual assault case.
Andre Hunt is facing a charge of Aid/Abet 1st Degree Sexual Assault, and Katerian Legrone was arrested for the offense of 1st Degree Sexual Assault.
Hunt is pictured on the left; Legrone on the right.
Both players were suspended indefinitely from the Husker football program back in August of 2019.
They were both redshirt freshman. Hunt took snaps at wide receiver during Nebraska's Spring Game in April. Legrone is a tight end. Both players have their names in the NCAA transfer portal.
Channel 8 spoke to a representative for the Lancaster County Jail, who confirmed they are both currently in jail.
Hunt and Legrone will be arraigned in court Wednesday at 2 p.m.
The investigation is on going.