Team effort against Iowa gives Husker hoops something to build on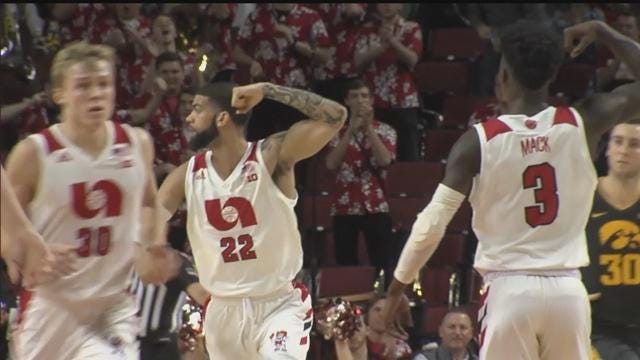 Four players scored in double figures, a freshman walk-on diving for loose balls and smothering an All-Big Ten center defensively.
It was as complete a win as Nebraska has put together under Fred Hoiberg. And it's something to build on.
"It's a hard league, and if you don't come prepared for any of the games you can get embarrassed," said junior guard Thorir Thorbjarnarson. "The main thing for this team is to be consistent."
The Huskers (7-8, 2-2 Big Ten) travel to Northwestern Saturday. Tip-off set for 3:30 p.m.