Teens learn about construction at Milford Southeast Community College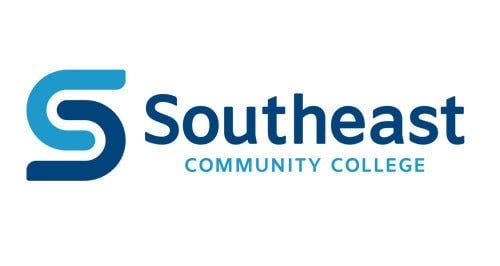 TEENS GOT THEIR HANDS DIRTY IN THE CAREERS IN CONSTruCTION DAY AT SOUTHEAST COMMUNITY COLLEGE in milford, on Wednesday.
FROM BRICK MASONRY TO OPERATING HEAVY EQUIPMENT, THE STUDENTS WERE TAUGHT A FEW SKILLS NEEDED TO BECOME A CONSTRUCTION WORKER.
ONE STUDENT, BLAKE BOWMAN, SAID HIS FAVORITE PART WAS LEARNING HOW TO OPERATE AN EXCAVATOR.
"WE'D TAKE THE BALL AND PUT IT IN THE TRASH CAN AND THEN WE'D HAVE COMPeTITIONS LIKE WHO COULD GET IT IN FIRST OR WHATEVER AND I LOST LIKE QUITE A FEW TIMES," SAID bOWMAN.
THE FAIR IS A COLLABORATION WITH SCC, LOCAL INDUSTRY PARTNERS, AND SURROUNDING SCHOOLS TO SPARK INTEREST INTO THE INDUSTRY.
WHILE MANY ARE RETIRING, THERE IS A NEED FOR MORE WORKERS IN THE FIELD. THE DEMAND FOR JOBS HAS SKYROCKETED IN LINCOLN AND THE STATE, THEREFORE MANY OF THE JOBS COME WITH HIGHER WAGES.
"WE KNOW MANY OF OUR STUDENTS WHO COME HERE AND GRADUATE START AT $20 to $25 AN HOUR UPON GRADUATION AND SO THE MORE WORKERS WE CAN CREATE, THE MORE WE CAN MEET THE DEMAND FOR HOUSING AND OTHER CONSTRUCTION TRADES IN THIS STATE," SAID EDWARD KOSTER, scc MILFORD CAMPUS DIRECTOR AND VICE PRESIDENT IN TECHNOLOGY.
THIS IS THE COLLEGE'S FIFTH YEAR IN INTRODUCING TRADES TO LOCAL STUDENTS FROM MIDDLE SCHOOL TO COLLEGE. THEIR HOPE IS TO INSPIRE STUDENTS TO JOIN THE GROWING INDUSTRY FOR YEARS TO COME.
"WERE SEEING ON AVERAGE 3 TO 400 JOB OFFERS A YEAR COMING INTO THE PROGRAM ALONE WHICH IS NOW GRADUATING 18 STUDENTS ON A YEAR BASIS. SO THE OPPoRTUniTY IS REALLY GREAT," SAID JASON ADAMS OF THE SCC BUILDING CONSTRUCTION PROGRAM.