Temperature and humidity increase for the holiday weekend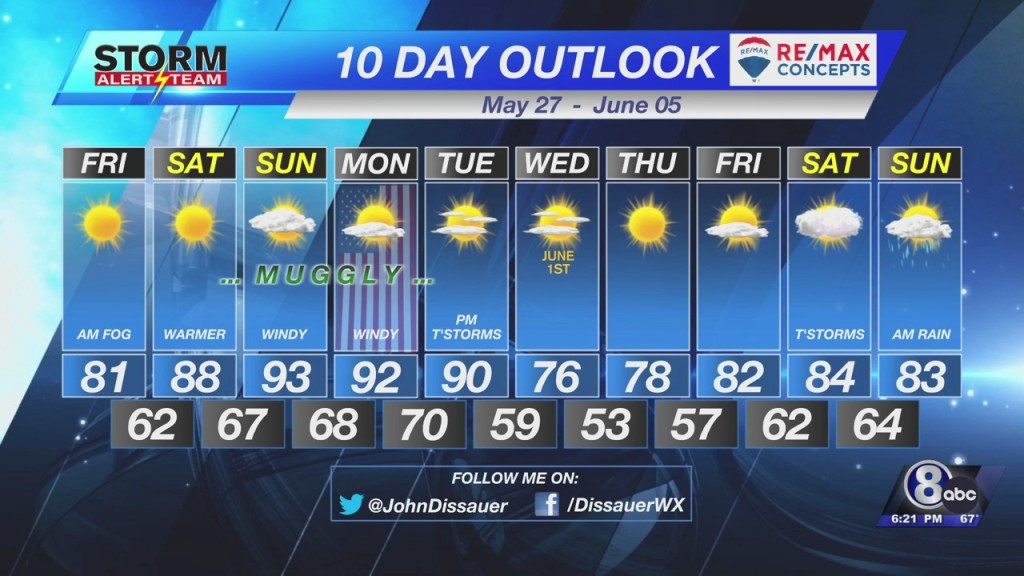 Gone is all the rain from the last couple of days.  The rain will be replaced by sunshine, warmer temperatures and humidity for the long weekend ahead.
Before we get too far past the rain from the last few days, it is interesting to note the rainfall total in Lincoln.
The three-day total was 2.04 inches. Of note, the two-day total (May 24-25) was 1.99 inches.  That ranks as the second-wettest May 24-25 since 1887, behind only 1951, when 2.05 inches of rain fell.
Clear skies are expected for Thursday night.
With the recent rainfall and light winds, it wouldn't be a surprise to see areas of patchy fog develop by sunrise Friday.  Temperatures will drop to the upper 40s.
Friday brings more sunshine to the region.  Sunny skies and temperatures in the lower 80s will be the general rule for southeast Nebraska.
Temperatures keep climbing for the holiday weekend.  Highs should make it to the upper 80s to lower 90s from Saturday through Monday.
Humidity will also be on the increase, as dew point temperatures climb into the upper 60s to around 70.
– Chief Meteorologist John Dissauer