Temperatures will be cooler this weekend but it remains above normal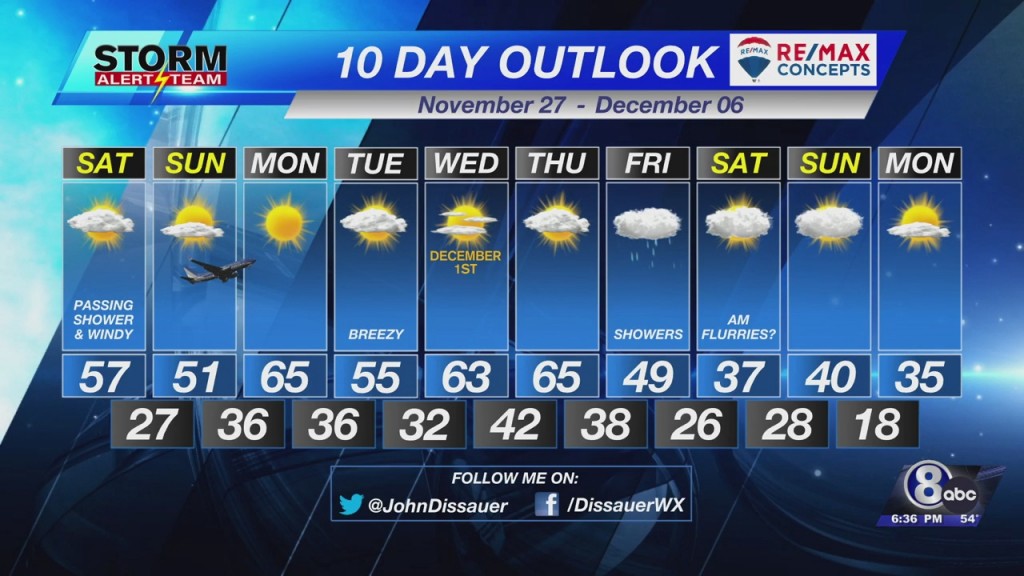 Cooler temperatures are expected for this weekend relative to Friday where temperatures topped out in the lower and middle 60°s.
A cold front will pass through Nebraska Saturday morning.  As the front passes, winds will shift out of the north and increase in speed, gusting 40 to 45 mph at times.
This will also help draw down slightly cooler air.  Temperatures will top out 5° to 10° below Friday levels, meaning highs will be in the middle to upper 50°s.
An upper-level disturbance will pass through the region early Saturday morning.  This may squeeze out a few raindrops, generally east of a line from Norfolk to Lincoln.
– Chief Meteorologist John Dissauer