"The Great Lincoln Easter Egg Hunt" has the community excited to get 'egged'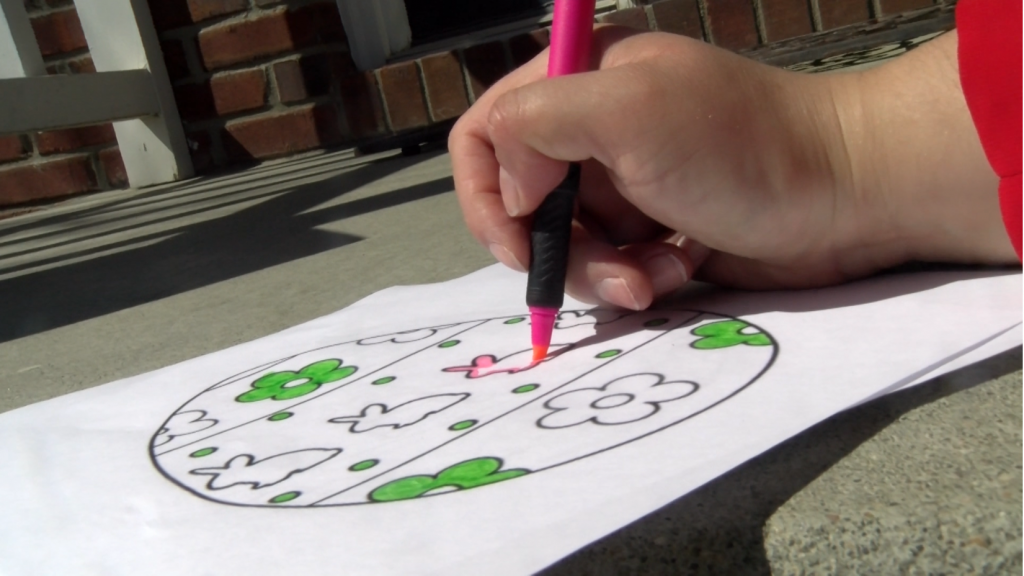 With social distancing now continuing through April, people are finding unique was to stay connected. One of those people is Tish Kloch.
Tish helped to create "The Great Lincoln Easter Egg Hunt" on Facebook.
"I was just kind of thinking about a way to get my kids out of the house, spread some cheer along the way," commented Tish. "I was thinking Easter's coming up but, the kids probably aren't even going to have an Easter egg hunt. So I decided to make a Facebook group… it seemed to take off".
It's like a community-wide scavenger hunt. Lincoln families can color paper Easter eggs and place them around town or in their windows at home. Then, as people go around town, they can see how many eggs they can spot!
"They're getting a way to see people but not breaking that social distancing barrier".
If you'd like to get involved, visit "The Great Lincoln Easter Egg Hunt" Facebook page to find some Easter Egg printables, or you can look some up on the internet, then grab a couple of your favorite colors and get to work. When you are done, hang your egg somewhere visible so other Lincolnites can spot it.
Happy (Easter egg) hunting!