The Lincoln VA office gets a visit from a cat burglar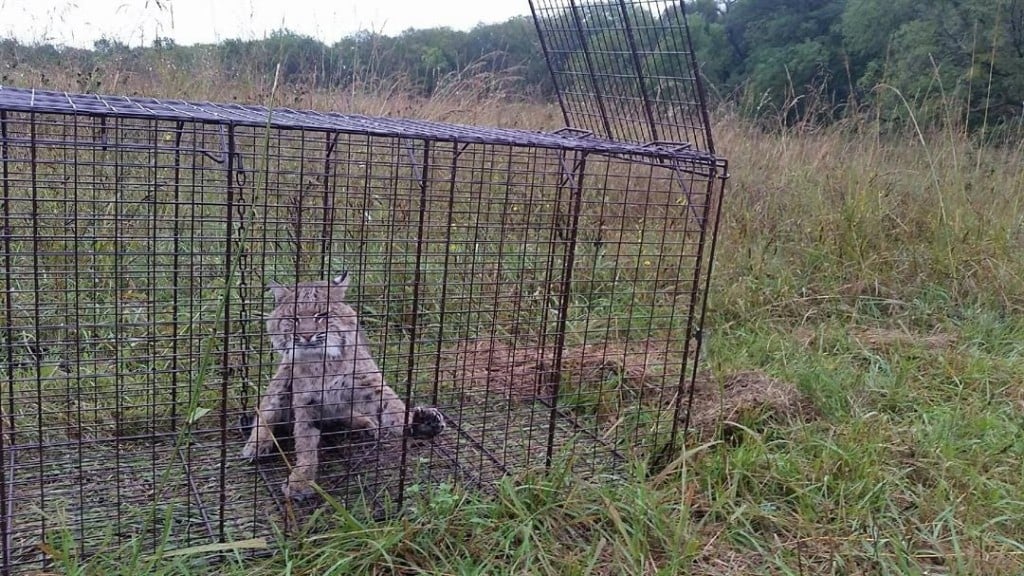 A bobcat was found inside the Veterans Affairs' (VA) building, south of 70th and O Streets in Lincoln. According to officials the animal was found in one of their storage facilities. The area had an open garage door, which is likely how the feline found its way inside.
"In areas that have good habitats, so creeks and waterways and wetlands, bobcats move into the city and so sometimes they are found in town, but they are not extremely common," Nebraska Game and Park Program Manager Sam Wilson said. "But this likely just moved into the city while exploring its territory," Wilson added.
Thanks to Nebraska Game and Parks, the bobcat was swiftly and safely captured in a trap. Since the bobcat was healthy, they released it into a rural wildlife area.
Although these cats can appear to be very intimidating, Game and Parks officials say these animals are not highly combative towards humans.
"Bobcats are typically elusive and shy. They're somewhat common throughout the state, but they are rarely seen because they are so aware of people. They're not, in almost any case, aggressive towards people," Wilson said. "Of course people should use common sense and not approach wildlife".
This big cat was discovered after it made a mess of the VA's storage facility, but luckily every person- and feline- walked away unharmed. If you are faced with a strange animal, and need help dealing with it, Nebraska Game and Parks encourages locals to reach out through their website for assistance.