'This is just freedom of choice': Creating education opportunities in Nebraska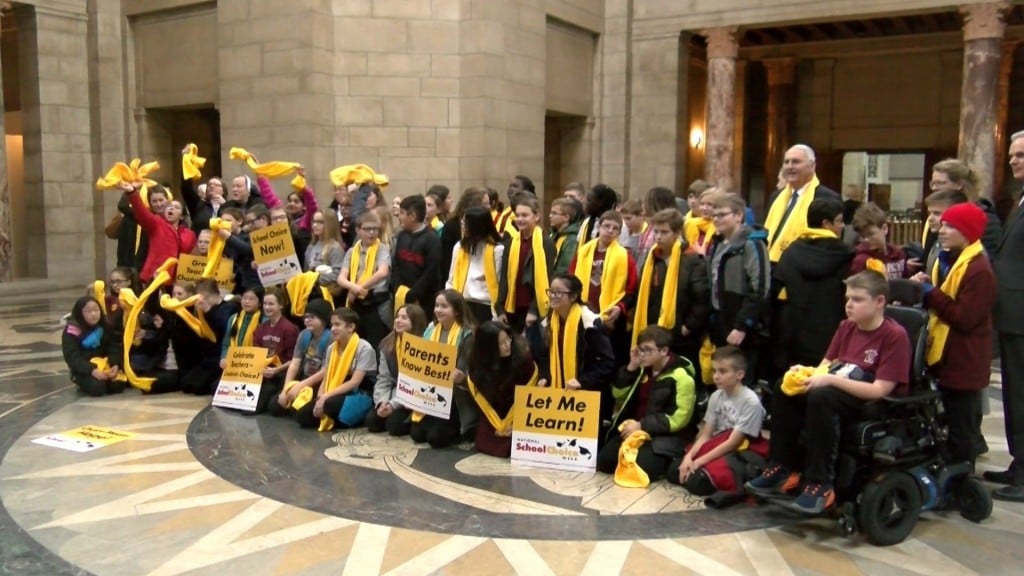 As a part of National School Choice Week, Senator Lou Ann Linehan of Omaha spoke Wednesday afternoon in support of a proposed bill.
Called the Opportunity Scholarships Act, it would, essentially, allow for a 75 percent tax credit to go to Nebraskan's who donate to scholarships that benefit low-income families looking to attend private schools.
Nebraska is actually one of three states that does not have some version of this bill.
Jacob Idra, a Creighton University sophomore and student advocate, commented "it should be very alarming for all Nebraskans. I mean, we are behind as far as choice is in education, as far as freedom is in education".
Sen. Linehan stressed that this bill is not about taking happy children out of public schools. It's about providing a choice for families who otherwise would've had none.
"So, we need to put children- their parents need to have the ability to put them- into a school where they can thrive and they can get an education and they can improve their lives," said Sen. Linehan.
A hearing for the bill is scheduled for Feb. 19th. If you have any comments or questions concerning this bill, be sure to contact your local senator.