Tire iron used in road rage fight between four adults in Lincoln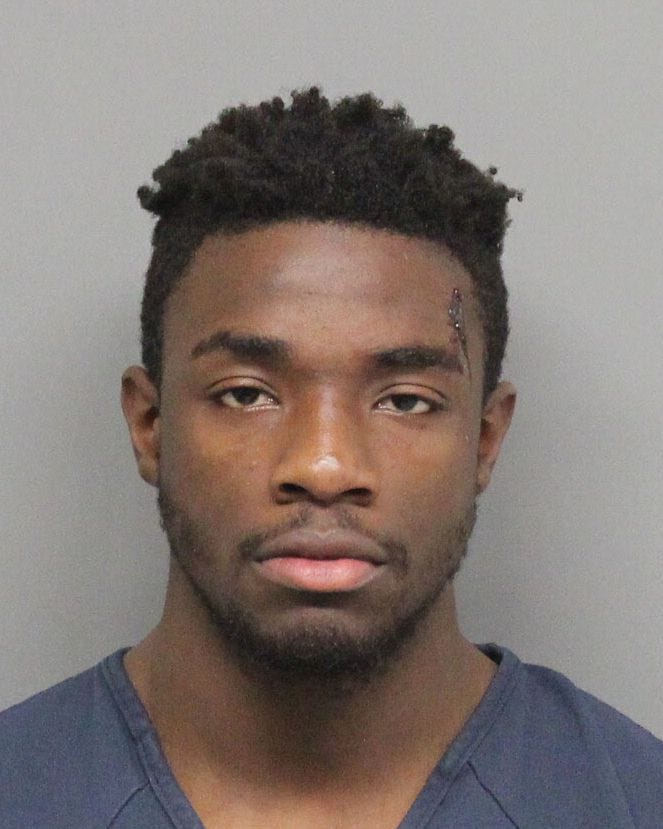 Lincoln Police say a road rage incident led to four adults fighting, and one being arrested.
Around 3 p.m. on Monday, officers were called to 14th and Fletcher on reports of a group of people fighting after a possible accident.
When they arrived, a 39-year-old man, his 31-year-old girlfriend and four children were at the scene. Officers say the man had injuries from being assaulted and said it stemmed from a road rage incident.
The victim told LPD that is started near 14th and Saunders, when a black Honda Civic tried to cut him off.
The victim says the Honda Civic drove up beside him, rolled down a window and told the man to pull over and fight.
The suspect then pulled off on a roundabout, sped through a parking lot and got back behind the victim, hitting the victim's car.
When the two pulled over, 20-year-old Tyquan Petty got out and started threatening the victim, said police.
The victim says he grabbed a tire iron out of fear. He also started taking video with his phone, which police says shows the victim repeatedly telling Petty to back away, while Petty continued to threaten him.
LPD says Petty hit the victim multiple times, and the victim then struck Petty with a tire iron.
Police say the victim's girlfriend tried to intervene during the fight, but a female passenger from the Honda Civic sprayed her with pepper spray and punched her in the face.
The victim says when the Honda Civic left the scene, he hit it with a tire iron, breaking the back window.
Petty was found at a local hospital, getting treatment for being hit with the tire iron.
He was arrested for terroristic threats, 3rd degree assault and outstanding local misdemeanor warrant