Tow and auto companies busy from recent winter weather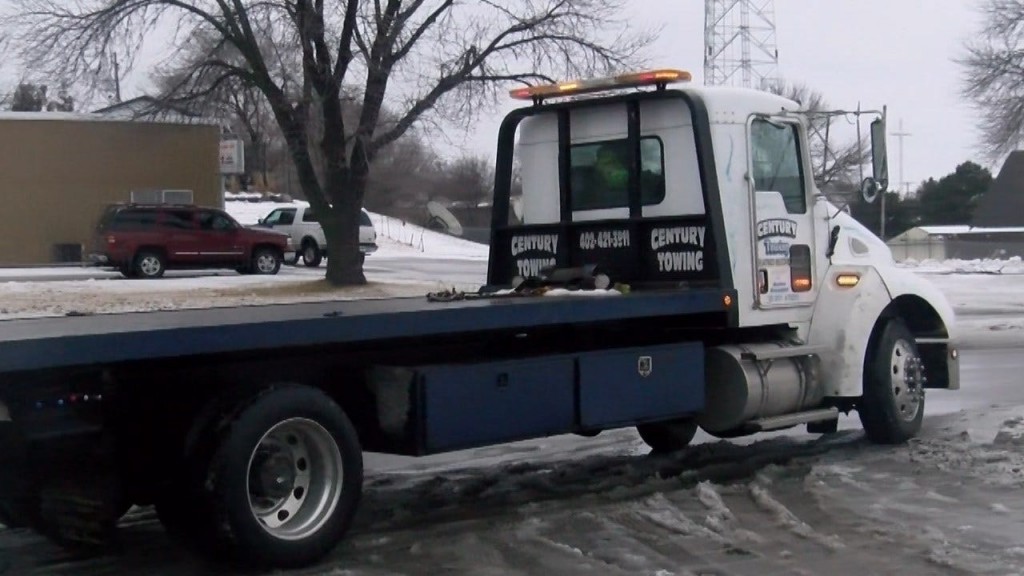 Towing and auto repair shops have been busy with the relentless winter weather.
They say the accident reports have a definite correlation to the ice and slush on the roads.
"Yes I have seen an increase in towing, it's actually increased about 80 percent since," tow truck driver from Century Automotive & Repair, Gary Walker said.
"…because typically the cars that are getting damaged now in the slick conditions start to include the suspension, and they're typically not drivable from the scene," Tracy's Collision Center, Tyler Tracy said.
Tracy's Collision Center in north Lincoln say they have had 8 tow–ins since Friday's snow storm and century automotive repair and towing say their tow crews have been picking up cars and wrecks non–stop.
"It's been making it tough for me to even drive to get to people when they're stuck, because there are some certain areas that I can't get up the hill, I can't get to them," Walker said.
Recounting the hundreds of accidents tallied since Tuesday's report, Walker says the majority of the accidents he's seen are related to snowfall.
"Good 60 percent of them are, lot of people sliding down the roads, slid into the curb, gotten two flat tires, or slid into the curb, busted their suspension or slid into another car, wrecked their car, yeah there's been quite an uptick of that stuff," Walker said.
Tracy says from the reports they've received, the low impact residential accidents are about the same, and are the most common from the recent storms.
"In the residentials, they're really slick and you can see how the car will start to slide towards the curb just because the crown of the road, and so also if you have some momentum, you're going to continue on up and over the curb, and so that causes some damage to suspension components and also undercarriage," Tracy said.
They say, now that we're experiencing slush, vehicles on the road have a chance to hydroplane.
The best way to avoid that is to be very careful when changing lanes and watch your turn radius just as if you are dealing with ice.