Groundbreaking held for agribusiness facility that expects to bring 100 jobs to Seward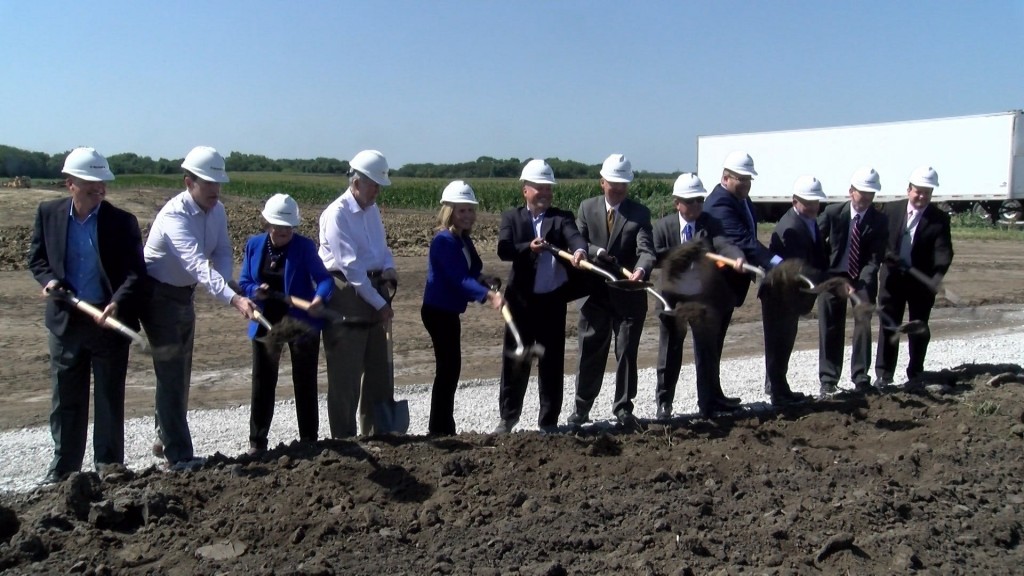 The town of Seward is bringing 100 new jobs along with the development of a 105,000 sq.ft. facility.
A worldwide agribusiness called Scoular- a known supplier of food and feed in agriculture- held its groundbreaking ceremony Tuesday.
Scoular's new state–of–the–art facility will produce freeze–dried protein ingredients for the pet food industry.
They're looking to hire around 100 people, and they say they could expand on this site in the future.
"For Seward, this will be our largest economic development project for an industry like this in decades," Seward Mayor Josh Eickmeier said. "Any time you see investment in your community, there is a ripple effect. I think people see this type of investment in the facility like this and it inspires others to also invest."
It's a 50 million dollar facility, and it will be the first time in 40 years Seward has seen anything this major break ground there.
"Agriculture is our number one industry here in the state, and in the fact that a great agricultural community like Scoular is investing in our state really just supports the economy. I mean, this is what we are really good at, and of course having access to the raw materials that this plant is gonna need certainly is a bonus for us, and of course the great workforce we have," Nebraska Governor Pete Ricketts said.
Governor Ricketts says Scoular has been creating jobs in Nebraska since the 1800s and will continue to have this strong partnership.
"We look forward to growing with Scoular and it's making me very proud of having Scoular as part of our community, just like i hope they're proud of the Seward community as well," Eickmeier said.
Scoular has facilities in North and South America, and Asia.
This new Seward facility should be done by Fall of 2020.