Trump supporters gather at Nebraska State Capitol
Before chaos began in Washington D.C., protesters gathered in Lincoln in support of President Trump.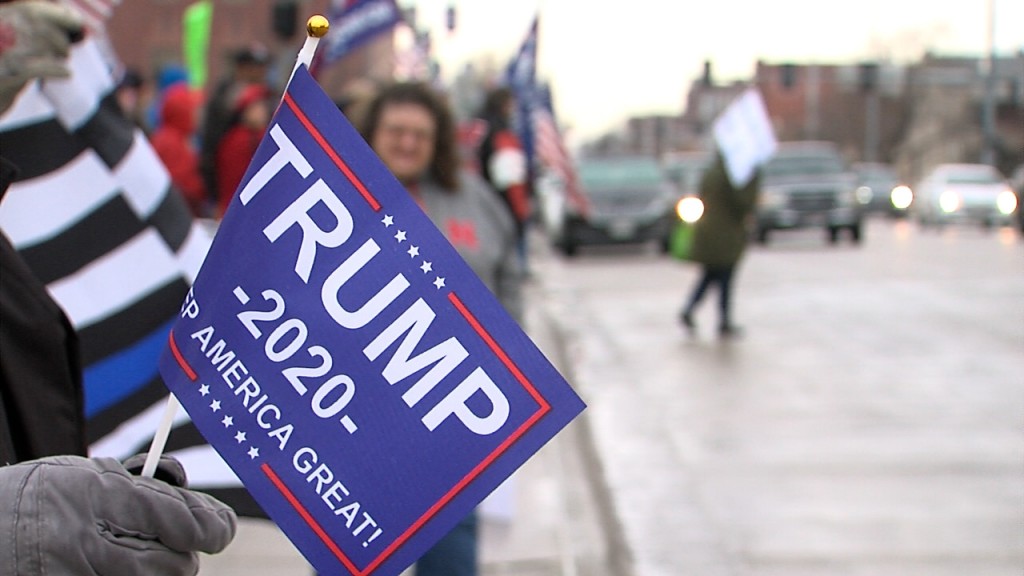 LINCOLN, Neb. (KLKN) – Dozens of protesters Wednesday braved the cold to stand in support of President Trump as Congress began their joint session to approve Biden's win in the electoral college.
"Trump means everything to our nation, he deserves this day, without him we're going to see severe communism," says Forest Kehl, a Trump supporter.
"I believe 100% that this election was full of fraud and its wrong and it should be overthrown," says Justine Tevis.
"The atmosphere here is just people that want to protect our freedoms and our American rights we have, we don't want any of that stuff trampled on," says the rally organizer Tim Davis. "And right now that's what it looks like the future of our elections are going to be."
Signs and chants from protestors calling on Nebraska's representatives to step down. Rep. Fortenberry, Sen. Fischer, and Sen. Sasse all made statements declaring they would vote to approve the electoral college results.
Protestors took particular aim at Fischer and Sasse.
"I've called Ben Sasse and Deb Fischer three times and never received a response from either of them. All I want them to do is do the right thing, that's all I'm asking for. Look what really happened and do the right thing," Tevis says.
"Very very disappointed in her [Fischer]. She can call me if she would like. If you're a democrat I'm very disappointed. This is America," Kehl says.
"The fact that they don't even want to take a legitimate look at what's going on but yet they'll still admit that there's voter fraud, but they won't look into it, not just me but the majority of this crowd on Facebook has stated their opinion. They're not looking to get him [Sasse] reelected," Davis tells Channel 8 Eyewitness News reporter Marlo Lundak.
Supporters of the President denying and even fearing what a Biden presidency may look like.
"I don't believe Joe Biden will be sworn in as President because I believe it will all come out," Tevis says.
Kehl, who came to Lincoln from Kearney to participate in the protest says a Biden presidency means losing basic rights.
"[To] be able to go to church, freedom of speech, not be executed in the streets, which is what will happen eventually….that's what happens in other countries. We're letting a lot of undesirables into our country and it's getting out of line," he says.
The local protest occurred in the hours before chaos in Washington D.C. ensued, but remained peaceful during its entirety in Lincoln.