Update: Two Omaha fire victims are parents of Von Maur shooting victim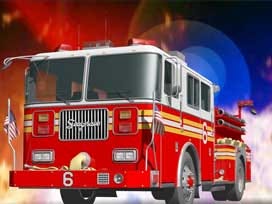 By: Kayla Bremer
kbremer@klkntv.com
An 83–year–old Omaha man is dead and his wife is left fighting for her life.
Elizabeth Vasholz, 76, is currently at St. Elizabeth Regional Medical Center recovering from burns and smoke inhalation.
Unfortunately, this couple is one that knows tragedy all too well.
Emergency crews were called to their fire–filled house in northeast Omaha just after 9 a.m. Thursday morning. When crews arrived, they found Elizabeth on the porch, desperate for help with burns and soot on her face.
Inside, fire crews found her husband, 83–year–old Raymond Vasholz, unresponsive on the floor.
The couple was taken to Creighton University Medical Center, but Elizabeth was then transferred to St. E's burn center here in Lincoln.
Sadly, her husband died from his injuries later Thursday afternoon.
As if this couple hasn't gone through enough, this isn't the first time they've dealt with tragedy. The Vasholzs are the parents of Beverly Flynn, who died in the 2007 Von Maur shooting.
Omaha police say they were called to the same house on a report of an assault at the same time Omaha fire was dispatched.
They say 30–year–old Terrance Hale was found at the scene and taken in for questioning.
Hale's mother, Dawn Reed, received a call from her son shortly after the fire and assault happened.
"Then I heard, 'You need to hurry up and come home.' and I thought it was my house on fire and I kept saying, 'What is wrong? What's happened, What happened?' and he said, 'I don't know, I don't know, I don't know. Just come home. Hurry up mama, please.'"
Hale was arrested on suspicion of first degree arson, first degree murder and burglary.
"Prayers really are with that family," Reed said. "More so with that family than mine."
Elizabeth is in critical but stable condition.
Posted by: morning newsroom
8@klkntv.com
A suspected burglar and arsonist has been arrested after police say he started a fire in an Omaha couple's home.
It leaves an elderly man dead and his wife fighting for her life. The woman is at Saint Elizabeth's Burn Unit here in Lincoln in critical condition.
Emergency crews were seen rushing to a fire-filled home in Omaha Thursday morning near Florence.
Upon arrival, police say they spotted 77–year–old Elizabeth Vasholz standing outside her home desperate for help. They say she showed signs of being a fire victim.
Fire crews found her husband, 83–year–old Raymond Vasholz inside the home and pulled him out. He was rushed to the hospital and died late Thursday afternoon.
Omaha police say this deadly fire was started by 31–year–old Terrance Hale. He's currently behind bars. He's arrested for 1st degree arson, 1st degree murder and burglary. Omaha police are not releasing his photo at this time.
Investigators say they received reports of an assault and a fire at the couple's home in Omaha just after 9 am Thursday. It is unclear if Hale knew the victims.
With this tragic event, comes another twist. We've learned both victims are the parents of Beverly Flynn, a woman who died in the Von Maur shooting rampage in Omaha about five years ago.