UNL housing to stay open amid coronavirus outbreak, some move out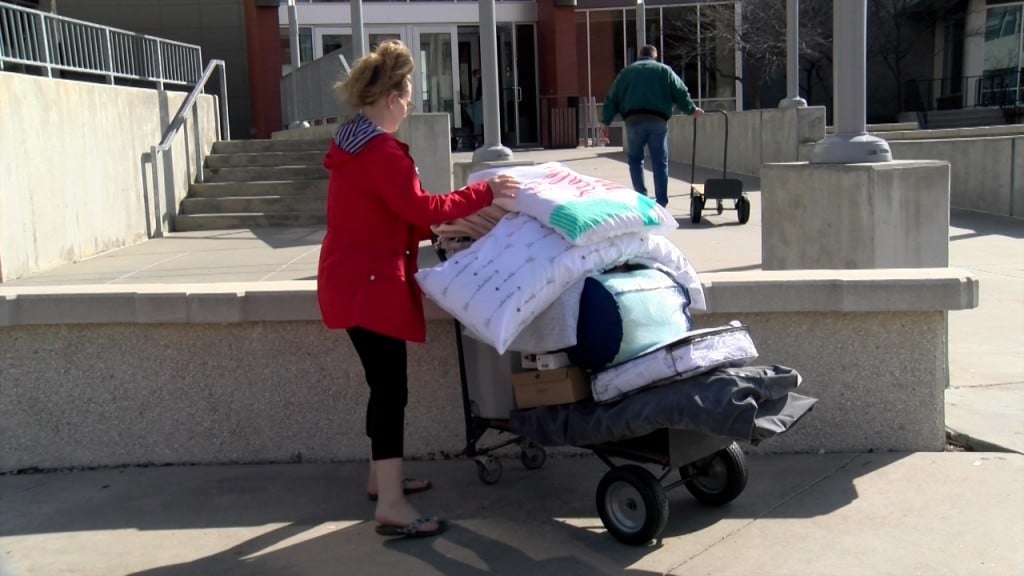 It looks like the end of the semester at UNL. Now that classes are being converted to on–line, many are moving out.
"Daughter decided that most of her friends were moving out of the dorm, so…," said Roy Seier, father of a UNL freshman.
He's helping his daughter move out of her dorm.
"Abel houses the most amount of first year residents. It's ginormous, it's always chaotic, and it's…really quiet. You go to the dining hall and there's like maybe 10 people in it, like you don't see very much and for a campus that always has something going on it's definitely really creepy," said Kirsten Kieper, a UNL freshman who is double majoring in Psychology and Biology.
"I'd say you walk down the hall, you're definitely not seeing anybody on our floor. Most people have moved out, especially since you are getting a little bit of that refund, there's not really a reason to stay here," said Luryn Hendrickson, a UNL freshman who is majoring in Architecture.
Students say they will be refunded 60 percent of the prorated rate on campus housing, and will likely be refunded for parking passes.
This is not how the first year students were expecting to end their freshman year.
"Feels like a movie. I think a lot of us are waiting for it to be a big wake up call and be like ah welcome back to campus, but that's not going to happen," said Hendrickson.
"Kind of right now it's kind of an empty feeling, I mean did we make the right choice, what is the right choice?" said Seier.
About 1,200 out of the near 6,000 students that live in the halls will be staying. That includes 450 international students who have nowhere else to go.
The university has also prepared the Piper wing of Neihardt hall as a self–quarantine facility for students who may have been exposed.