UNL research team works to ease internet congestion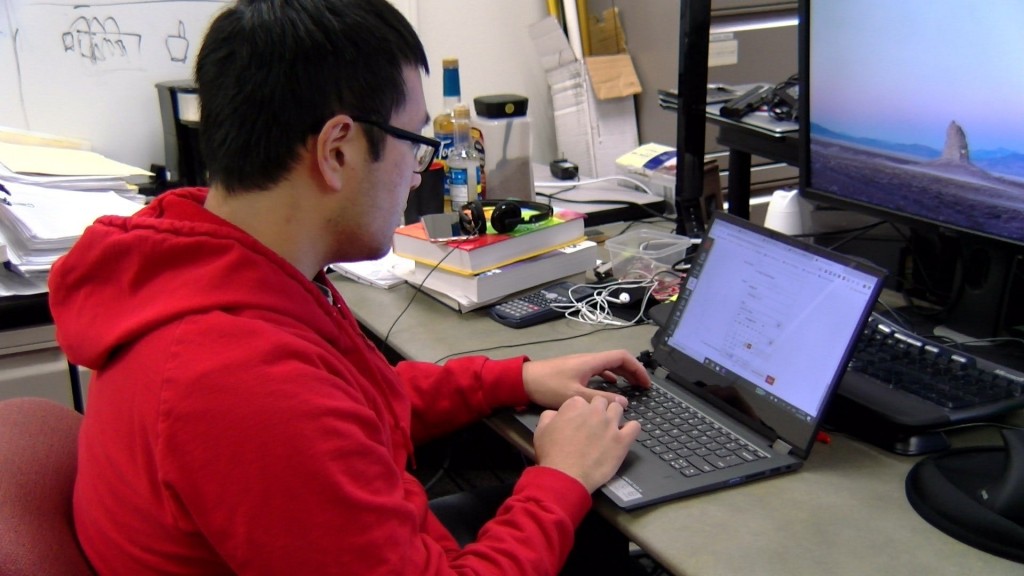 Many people are familiar with the frustration that follows a slow internet connection.
A UNL research team is working to find different ways to ease that congestion.
"As we use more wireless devices, smart phones, the apps that we use, the demand for wireless internet has increased," UNL professor, Demet Batur said.
The congestion is best described as a traffic jam, when there's too many internet users in one lane, the app will find a lane that has open availability.
"The way the wireless spectrum has been structured is by basically assigning a lane to each users. So, if you use Verizon or AT&T then you're assigned to one lane but if you're a government agency, then you're assigned to a different lane," UNL professor, Mehmet Can Vuran said.
While there is still a lot more research to do before the app is finalized, it will act a lot like Uber, giving users a price they can either accept or decline.
"If there is lots of spectrum then the price will be low, if spectrum is limited and it's congested, then the price will be high," Batur said.
Both researchers say timing and location are everything.
For example, if you are downtown surrounded by businesses, internet lanes will most likely by busy between 8 a.m. and 5 p.m.
So, if you can avoid those high usage times, you have a better chance to save money.
"If you're just checking your email or if its something not time critical, or you just want to play a game with your friends, then you can schedule it to where spectrum is much more available. Prices are lower and you can enjoy it for a longer time," Vuran said.