UNL school year back in session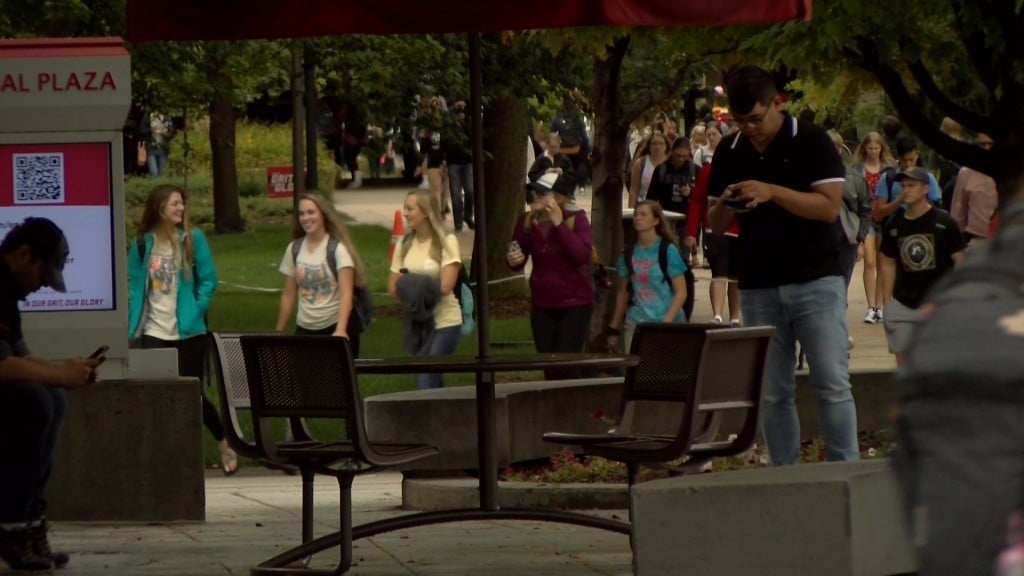 A lot of new faces and resources on campus as the Fall 2019 school year kicks off.
"We expanded our welcome week activities this year and invited our first year students to move in a day earlier so they could spend more time building community with their peers and getting acclimated to the university resources and programs," Dean of Undergraduate Education, Amy Goodburn.
Some were new to the experience of being away from home, and in this first week, the students are searching for a sense of belonging.
"Everyone is a little lost right now, so you're not going to be the only ones. Yeah, you'll be fine. Just finding your way, cause there will be people that will help you along the way," Freshman and Animal Science & Natural Resources student, Erica Riley said.
Most were college veterans who just need a week to resettle.
"Just getting back into the routine and memorizing campus again," Sophomore and Mechanical Engineering student, Austin Clegg said.
They recommend students to join a club regarding their major and then one that is a social or cultural connection. The whole campus was giving the day a good old college try.
Students say the biggest of their worries are finding parking and getting to the right classes on time, and they recommend getting close to your teachers and advisors.
"I know as a freshman here, one of my biggest issues was not wanting to go to my professors when i had questions. I just felt like they didn't have time because they have so many students. Just don't be afraid to find the professor or TA's and if you need help, they are willing to help you," Clegg said.
"Everyone is excited on campus, I know with football and everything, lots of exciting buzz. First week of classes should be good weather. So, GO BIG RED," Student and Alumni Advisor, Laura Springer said.
In addition to joining clubs, students are encouraged to connect with the surrounding Lincoln community.
Stats, like the total number of students, and new freshman population, won't be released until next week.