UNL students brave the weather for spring semester
The University of Nebraska-Lincoln started second semester classes on Wednesday.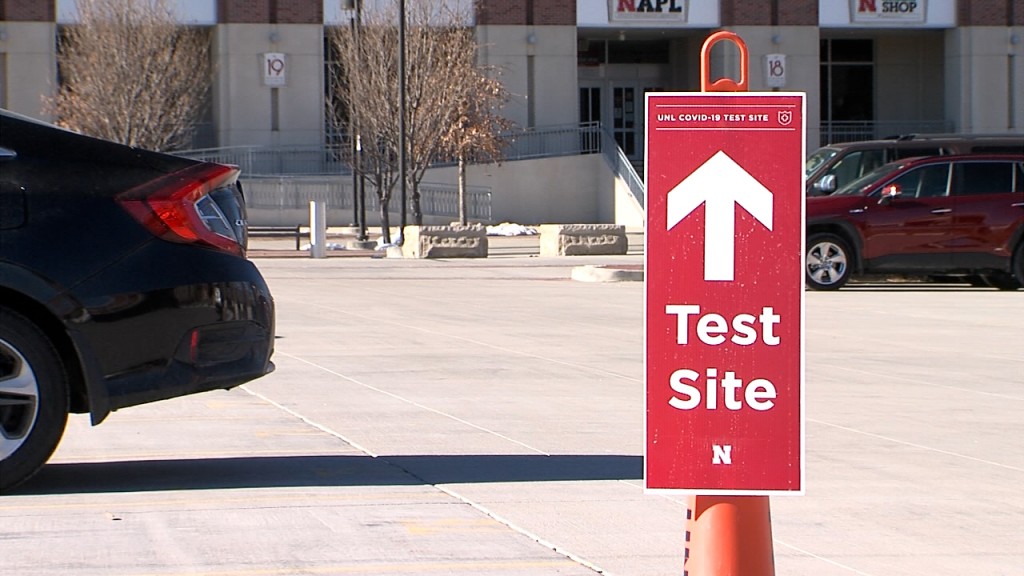 LINCOLN, Neb. (KLKN) – University of Nebraska-Lincoln students didn't get a third snow day like some of them were hoping for. Second semester began on Wednesday.
Public Affairs Director Leslie Reed said crews had been working about 30 hours since Monday to clear snow from the university's 35 miles of sidewalks and 84 acres of parking to make sure campus was ready.
"It's unfortunate we lost two days of classes to the snowstorm," Reed said. "Students should check in with their instructors on Canvas classroom management system to get caught up with their coursework as soon as possible."
All students and staff must take a saliva-based COVID-19 test. It's a two-part test. You must test negative on your first test, and then have the second test completed 10 days after the first.  There are 13 testing locations around campus. Wellness attendants will be stationed throughout campus buildings checking the status of your test. If your test is positive, you can't enter buildings.
"I feel like they're taking more initiative to be more healthy, and take more precautions," junior Jayden Brown said. "We are in a world pandemic, and we need to take things more seriously, but I think we're moving in the right steps and the right direction."
Reed says nearly 22,000 students, faculty and staff have received their results since Jan. 12. The positivity rate is less than one percent.
"I didn't necessarily think we needed all these extra protocols, because last semester didn't go terribly," junior Jessica Blum said. "Some of the sororities and some of those who I don't think were enforced with the measures…I think we're doing good now. We have one test every two weeks."
The second round of tests officially begins Thursday, Jan. 28.
Visitors do not need to tested. There are a few exemptions. For a complete list of information regarding saliva-based COVID-19 testing and exemptions, you can visit the university's website.