UNL-PD: Reported bike thefts way above average for start of fall semester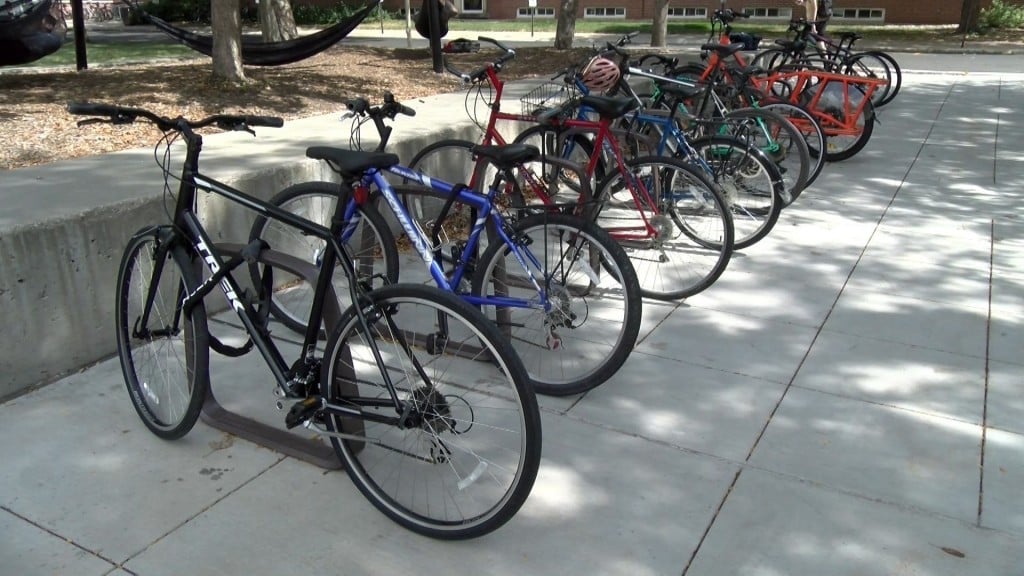 An alert from the University of Nebraska-Lincoln's Police Department: Bicycles are being stolen on campus at an alarming rate.
UNL–PD says that normally there's an uptick for the beginning of the fall semester, but the numbers through three weeks of classes have been off the charts.
"Every year, at the start of the fall semester, we typically see a spike in the number of bike thefts. This year, we are seeing a somewhat larger spike than we have in previous years," said Captain John Backer, with UNL-PD.
Normally, during the first month of classes, around 15 to 20 bikes are reported stolen.
So far in 2019, it's taken less than three weeks to reach that number.
Sebastian Coolidge has had his bike stolen twice in the past.
Since then, he's invested in technology so that he always knows where his bike is, even if it's stolen.
"I've installed two separate GPS systems that are in two parts of my bike and I make sure that those are always charged. I actually have had this bike stolen once, and that's how I was able to find the bike, we were able to show up at the person's door. It makes it so it's just a lot easier to retrieve it and you make sure nothing happens to your property," said Coolidge, a student at UNL.
Captain Backer says a lot of the thefts happen at night, and thieves look for bikes that aren't locked up properly.
UNL student Bennett Stanchfield had his bike stolen last year from outside of one of the residential halls.
He has since upgraded his lock.
"I got a little bit better lock here, one that isn't as prone to getting cut, not going to get cut as easily," said Stanchfield.
One way to help UNL-PD as much as possible is to go to go.unl.edu/property to register your belongings.
Captain Backer says it makes a world of difference when it comes to returning stolen items.
"I would ask all students to always park their bicycle in a well lit location, using a good quality lock to lock up their bicycle," said Backer.
This is a problem throughout the city of Lincoln too.
In 2018, 467 bikes were reported stolen, and so far this year, that number sits at 297.
UNL-PD did make an arrest on Wednesday after a man was seen trying to cut bike locks.
He was found with two stolen bikes, that were returned to the owners.