UPDATE: 15 hospitalized after carbon monoxide leaks prompts evacuation of Lincoln apartment complex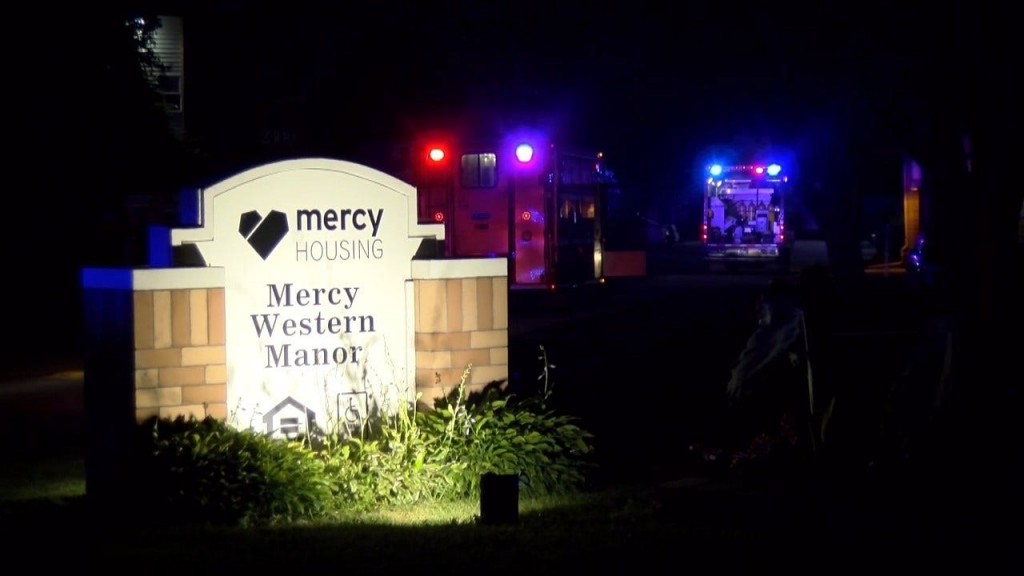 Authorities said 19 people were evaluated and 15 hospitalized after a carbon monoxide buildup prompted an evacuation at a Lincoln apartment complex Tuesday night.
Lincoln Fire & Rescue spokeswoman Nancy Crist said crews responded to Mercy Western Manor Apartments, near NW 22nd and Q Street, around 9:30 p.m., on reports of a carbon monoxide detector sounding.
A faulty furnace in a boiler room is believed to have caused the leak, Crist said. Officials are still investigating the incident.
The 24-unit complex was evacuated after carbon monoxide levels were recorded as high as 220 parts-per-million, Crist said. A detector will typically sound when levels reach 25-50 parts-per-million.
Crist said none of the people treated had serious injuries, and said the situation could have been much worse if there had not been functioning detectors in the complex.