Valentino's Celebrates 60 Years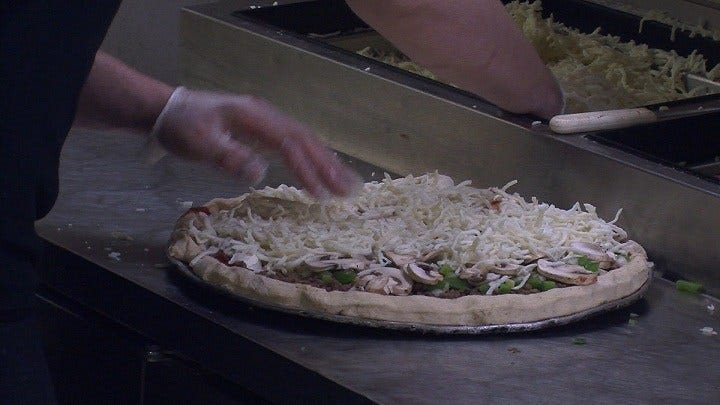 Posted by Gwen Baumgardner
gbaumgardner@klkntv.com
A Lincoln restaurant chain is celebrating a big milestone today- 60 years of being open for business serving pizza.

Channel Eight sat down with Valentino's President Tony Messineo, who shared his love for pizza, as well as a history lesson.
"Valentino's was established in 1957 by two very wonderful folks by the name of Val and Zena Weiler…And of course they had some great family tried and true recipes dating back to the 30's and 40's. And so with a small loan- I think it was from their uncle- they started Valentino's on July 7, 1957. And the first days receipts amounted to 40 dollars."
Now, 60 years and 35 restaurants later, Valentino's is still using those same classic recipes.

"I think [it's] the finest taste in pizza throughout the united states. Those recipes. I think that's been the tried and true test of Valentino's throughout the years. And that's why I think we've survived all this time."
Messineo says Husker game days are the perfect example of how delicious their pizza is.

"All you have to do is go to the University of Nebraska on a football Saturday where we sell over 20,000 slices of pizza every football game."