Vanessa Brown Joins Channel 8 Eyewitness News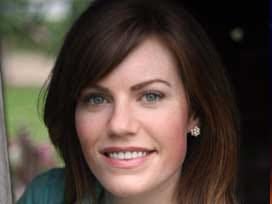 We are pleased to announce Vanessa Brown will join KLKN Television as co-anchor of Channel 8 Eyewitness News at Five, Six and Ten O'clock. Brown's first day will be June 7th.
Brown comes to KLKN Television from the CW affiliate, KDAF-TV, in Dallas, Texas where she was a freelance reporter. She also hosted a community service program called "DFW (Dallas-Fort Worth) Closeup."
Brown was also a reporter/substitute anchor at KBCI Television, the CBS affiliate in Boise, Idaho and a reporter/substitute anchor at KCFW-Television, the NBC affiliate in the Kalispell/Missoula, Montana television market.
Brown replaces Lauren Silverman who has decided to become a full-time mother after the birth of her second son, Zachary on May 5th.
"We are excited that Vanessa will join Rod Fowler on the anchor desk," according to KLKN Vice President and General Manager Roger Moody. "We feel Vanessa's strong journalistic skills and community service involvement will help Channel 8 Eyewitness News' overall product," Moody said.
"I look forward to joining the KLKN team, exploring all that Lincoln has to offer and becoming an active participant in the community," Brown said. Brown earned her bachelor of arts in communication at Florida State University. "I know one thing will help me fit in right away – my love of football. As an honorary Cornhusker, I promise to wear red on game days," Brown said.