Vazquez attorney disputes lesser charges, says officer's wounds could have come from glass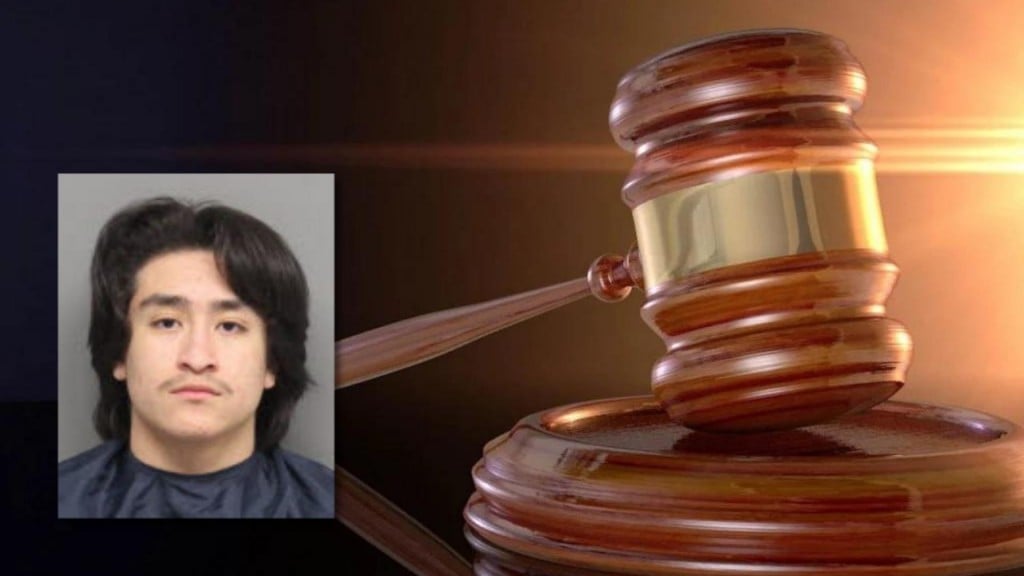 LINCOLN, Neb. (KLKN) – At the Felipe Vazquez trial on Thursday, the jury heard testimony from witnesses at the scene of the shooting of Mario Herrera.
The jury first heard from Investigator Cole Jennings, who told of markings on his legs that he thinks were from the shooting.
Jennings is the victim of two counts that Vazquez is charged with: attempted assault on an officer and the use of a firearm to commit a felony.  The defense argued against both counts.
"So it's possible that what struck you was not the result of gunfire because you didn't see a flash, you didn't hear a gunshot, but what hit you was a result of glass breaking. Am I correct?" defense attorney Nancy Peterson said.
"The way I recall it is thinking it was possible that it was a gunshot that caused the debris to my legs," Jennings said.
"It's possible, correct? But it's also possible it was the result of debris that came out of the window and broke?" Peterson said.
"I can't say for sure," Jennings said in response.
The jury also heard testimony from Officer Troy Aksamit, who was with Vazquez's family at the time of the shooting.
He spoke about what happened as they heard the glass breaking.
"One of the females was concerned and started going to the front, so I grabbed her and stopped her and watched the back side of the house and drug the family behind the cars," Aksamit said.
Police say Vazquez jumped out of the window and ran.
Video was shown to jurors of officers searching for him in the area.
Officer Bryan Poole also spoke.  He was in charge of staying with Herrera and rode with him to the hospital.
"I attempted to console him as he was in obvious pain and agony," Poole said.
Poole was later with Aksamit to turn in Herrera's magazine cartridges for a round count to confirm that he never shot his gun.
"Each magazine can hold 17 rounds, and each magazine contained 17 rounds," Poole said.
Once Vazquez was found at a house off 34th Street, officers took precautions before arresting him.
"They had launched a drone, used a PA system, and basically took our time to make sure that we dissolved the threat," Aksamit said.
The trial will resume on Friday at 8:30 a.m. as prosecutor Pat Condon continues to call witnesses.