VIDEO: Officers save hit-and-run suspect from burning car
Watch as 3 police officers pull a man out of the flames of his car after allegedly committing a hit-and-run moments earlier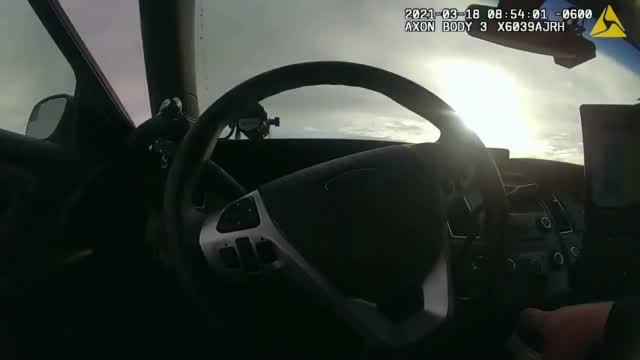 OREM, Utah. (KLKN)- At 8:45 a.m. Thursday morning, Orem Police officers reported being called to the report of a hit-and-run car accident.
According to the Orem Police Department, the person who called in the crash had followed the vehicle that had left the scene. According to their report, as the car was driving across an overpass, it left the roadway and crashed into the road below, striking a fence beside the train tracks.
Three officers, Officer Halladay, Officer Harrison, and Officer Bybee arrived at the scene of the car crash and said they could see that the car was on fire.
Orem police said that the officers jumped to the rescue, without thinking about the danger of the burning vehicle, to pull out the driver, who was hanging out of the passenger side window.
According to the report, the driver sustained a broken leg among other injuries in the crash but was treated by paramedics and taken to the hospital for treatment.
SEE ALSO: Local leaders react to rising hate crimes against members of the Asian community
(Video courtesy of the Orem Police Department.)