VIDEOS: Biden to bring back $2,000 stimulus checks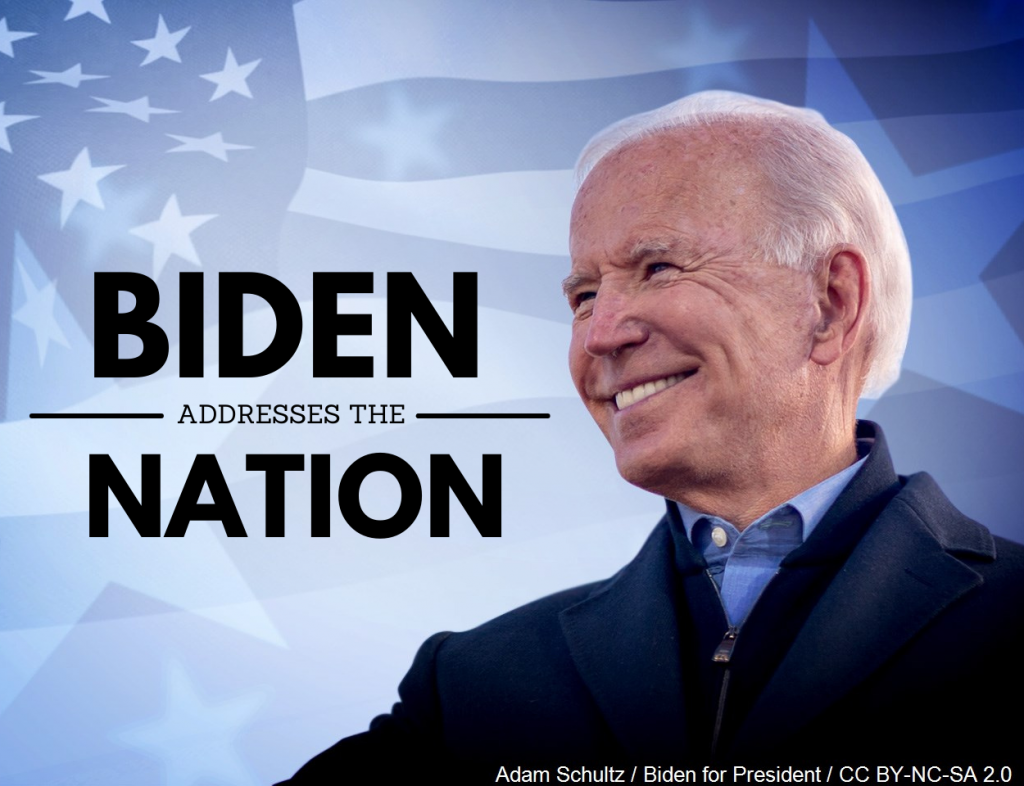 WASHINGTON (ABC) — Thursday evening President-elect Joe Biden delivers remarks concerning coronavirus vaccinations and the state of the economy.
Specifically, PEOTUS announced he plans to bring the $2,000 stimulus payments back into play via an economic rescue legislative package ("American Rescue Plan") created to fund vaccinations and bring relief to suffering families.
"We will finish the job of getting a total of $2,000, in cash relief to people who needed the most," said Biden. "The $600 already appropriated is simply not enough. You just have to choose between paying rent and putting food on the table, even for those who have kept their jobs, these checks are really important… $2,000 is going to go a long way to ease that pain, but also provide more peace of mind for struggling families by extending unemployment insurance."
Tomorrow, Biden says he will be laying out his vaccination plans to meet the "goal of 100 million shots at the end of my first 100 days as President."
With the inauguration only a week away, moving boxes have arrived at the White House and Old Executive Office Building.
At the Old Executive Office Building, which houses hundreds of White House and federal officials, workers were seen unloading stacks of empty boxes.
While several people could be seen loading boxes and items for the West Wing into nearby cars. White House advisor Peter Navarro was pictured leaving with a framed photograph of Trump's meeting with Chinese President Xi Jingping.
President-elect Joe Biden is set to be inaugurated on Jan. 20.
Following the politically-based riots on Jan. 6, security has been up-ed for the event.
United, American, Delta, and Alaska Airlines have banned traveling with firearms in checked luggage on flights to and from the D.C. area in the days leading up to the inauguration.
The airlines say passengers can change their flights free of charge and will not be charged any fare differences if this obstructs travel plans. Passengers will be able to change their flights free of charge and will NOT be charged any fare differences.
In D.C., the U.S. Capitol Building and grounds are will be closed to the public
The U.S. Capitol Police Department has also installed global fencing and closed several streets surrounding the Capitol Building. They are authorized to arrest anyone attempting to climb the fencing.
Earlier this week, it was announced that a maximum of 20,000 National Guard personnel have been called to assist D.C. law enforcement authorities, as well.
See also: VIDEO: National Guard authorized to have 20K personnel in D.C.
However, Vice President Mike Pence stated in a FEMA briefing on Inauguration security that the administration is "going to ensure that we have a safe inauguration and President-Elect Joe Biden and Vice President-elect Kamala Harris are sworn in… in a manner consistent with our history and traditions."
FBI Director Christopher Wray shared that over 100 individuals connected to the Jan. 6 riots have been arrested. There are still over 200 suspects they are looking into.