Volunteers gather to combat homelessness in Lincoln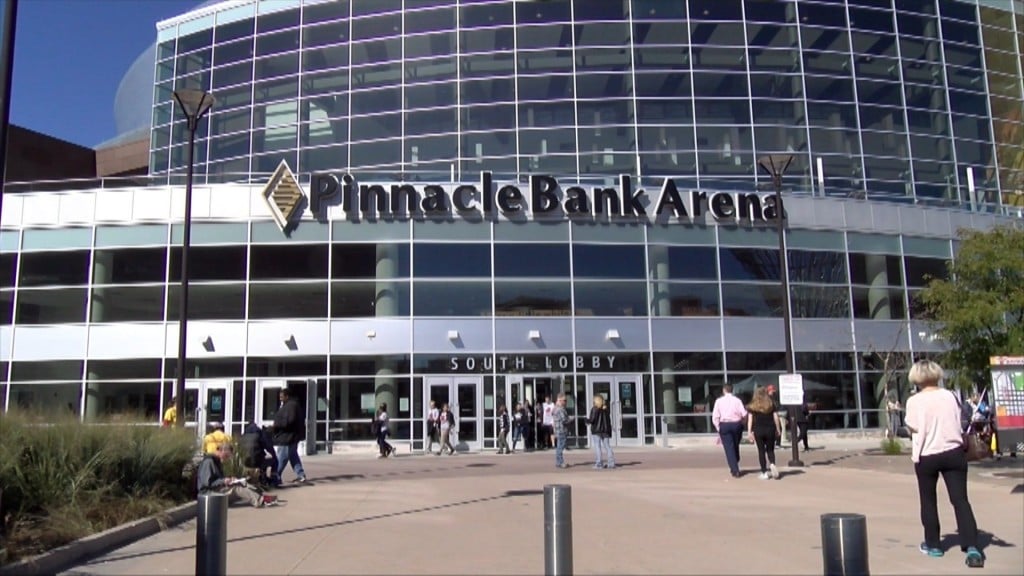 HUNDREDS OF VOLUNTEERS CAME TOGETHER TO ATTACK HOMELESSNESS, A GROWING ISSUE IN LINCOLN, ON fRIDAY at the Pinnacle bank arena.
PROJECT CONNECT LINCOLN IS A ONE-DAY EVENT WHERE THOSE IN NEED CAN RECEIVE FOOD, CLOTHES, HEALTH CHECK UPS, AND MORE. VOLUNTEERS FROM BUSINESSES, ORGANIZATIONS AND CHURCHES WERE ON HAND TO HELP.
"It's very difficult to get around town and get all your needs met so we try to break down those barriers by bringing everything in one place," said Lee Heflebower, co-chair of Project Connect Lincoln. "So we have doctors and dentists and attorneys and food services providers, housing providers everybody gets a meal."
THE PROGRAM OPENS A DOOR TO COMMUNITY MEMBERS TO BECOME MORE AWARE AND VOLUNTEER IN THE CAPITAL CITY.
ACCORDING TO THE PROJECTS' STATISTICS, IN AN AVERAGE YEAR, AN ESTIMATED 2,450 PEOPLE EXPERIENCE HOMELESSNESS IN lINCOLN.
"There are things that we all need everyday like tooth paste tooth brushes soap, socks, which are very important," said Michelle Bring, United Way representative. "(They are) things we take for granted in on an everyday basis."
PEOPLE WHO ARE AT RISK OF BECOMING HOMELESS WERE ALSO INVITED TO THE EVENT. THEY COULD EVEN BRING IN THEIR PETS, SO VETERINARIANS COULD LEND A HELPING HAND.
ONE HOMELESS MAN SAID HE WAS THANKFUL FOR THE RESOURCES BUT ENCOURAGES THE PUBLIC TO REACH OUT TO THE HOMELESS CAMPS IN LINCOLN AND ASK WHAT IS NEEDED.
"I think some of the churches and some of the people that are better off should help out more than they do," said James Shepard. "They need to talk to some of the homeless people to actually see what need to be done because some of the homeless people don't need some of the programs."
FOR THOSE IN NEED, MORE INFORMATION is available at http://www.lincolnhomelesscoalition.org/project-homeless-connect-lincoln/.