Warmer air is finally here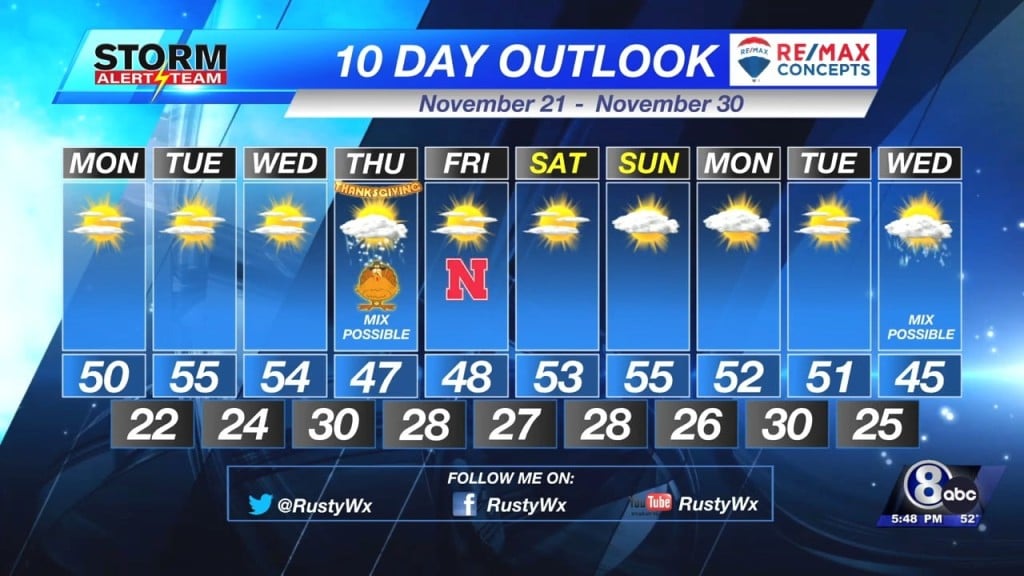 After a week and a half of temperatures below average, we finally got back to normal on Sunday. This will continue for the next several days, too!
Highs will be in the lower and middle 50s through the middle of the week, then a small disturbance will roll through cooling us off a little. There will be a small chance for some mixed precipitation (mainly north) on Thursday with temperatures in the middle and upper 40s. We get back into the 50s as we head through next weekend.
Monday will be a quiet November day. Plenty of sunshine, temperatures near normal, and a light northwest breeze.
All of us in south central and SE Nebraska will be about average for highs on Monday!
We'll be a little above average in Lincoln Tuesday and Wednesday with plenty of sunshine expected. A great time to get the holiday lights put up!
Chief Meteorologist Rusty Dawkins
Twitter: RustyWx
Facebook: RustyWx