WATCH: BMW's stolen from Lincoln business Monday morning 
Do you recognize this suspect?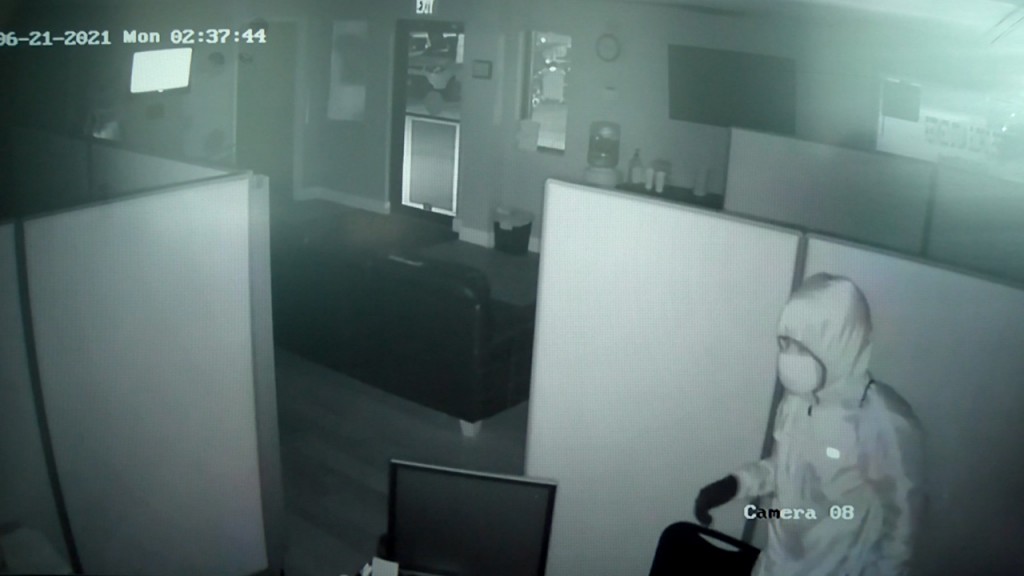 LINCOLN, Neb. (KLKN) – An overnight burglary left one Lincoln auto center out nearly $50,000 dollars.
Winner's Circle Auto Center on West 'O' Street (702 W. 'O' Street) was hit by a thief early Monday morning.
In the surveillance video, you can see the suspect break into the business through a window, rummaging through the office. The burglar spent several hours inside the auto center before that thief took off with not one, but two BMWs from the lot.
"It was a little uncomfortable, glass was everywhere, files all around and it was a little concerning," Michael Mullin, the Sales Manager of Winner's Circle Auto Center said.
A  BMW 7 Series disappeared from the shop and minutes later a 1999 BMW Roadster was stolen. Two of Winner's Circle's most prized possessions- nearly $50,000 dollar loss.
"Well they're expensive and it kind of made me really mad," Mullin said. "Those are two higher-end units and they would have sold really well."
Although this was the auto centers first time getting hit by a thief, they say beefing up security is a must so this doesn't happen again.
Thankfully, Lincoln police were able to track down the BMW 7 Series in a neighborhood, not from the Winner's Circle Auto Center. The vehicle was in good condition and was eventually returned to the sales floor.
But authorities are still searching for that Roadster and that suspect.
If you have any information on the suspect or the vehicle's whereabouts, you're encouraged to call Lincoln Police at 401.441.6000.