WATCH: Illegal fireworks lead to car and home fires in Texas town
"This is why fireworks are illegal" - Austin Fire Dept.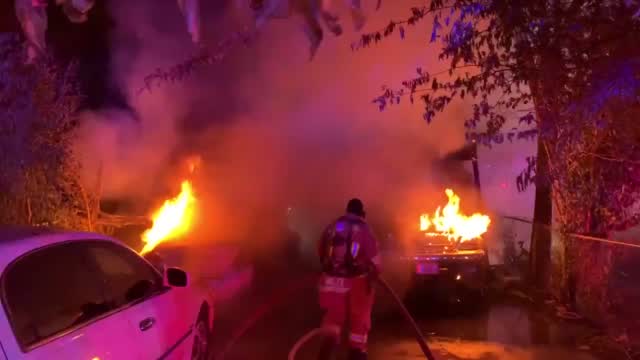 AUSTIN, Texas (KLKN) – Fireworks can be beautiful, but also dangerous. The Austin, Texas, Fire Department spent part of the holiday weekend putting out a fire started by illegal fireworks.
In a Facebook post, the Fire Department wrote 'THIS is why fireworks are illegal in the city of Austin."
Fireworks landed on the carport of a duplex and burned two cars and several homes. Nobody was hurt.
MORE: Air Quality Advisory issued in Lancaster County due to firework smoke