WATCH LIVE: The final Presidential Debate, Trump and Biden showdown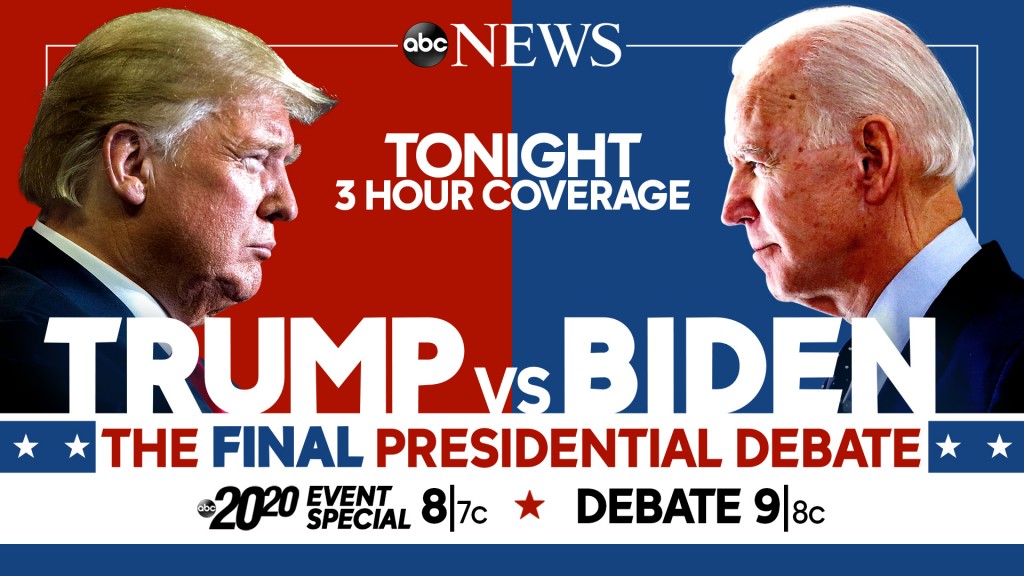 NASHVILLE, Tenn. (KLKN) — Watch ABC News' three-hour special coverage of the final 2020 Presidential Debate between President Donald Trump and former Vice President Joe Biden.
We keep you updated on the latest debate developments as it unfolds. Something new viewers should expect, each candidate's microphone will be muted when their opponent is speaking.
ABC's live coverage kicks off at 7 p.m. with "Trump vs. Biden: The Final Presidential Debate – A Special Edition of 20/20," leading into the debate at 8 p.m.
As announced by the Commission for Presidential Debates, NBC's Kristen Welker acting as the moderator, discussing the following topics:
Fighting COVID-19
American Families
Race in America
Climate Change
National Security
Leadership
The debate will be held in Nashville, Tenn. at Belmont University.